What better way to announce a pregnancy than with a cake? Even better when you're expecting twins. And telling your two young daughters.
And their reactions -- one emotional and the other confused -- are so adorable that the video has already attracted more than 320,000 views.
"My wife and I have been trying to have a baby for over two year," reads the caption on the YouTube video. "When we learned that we are having twins, we wanted to surprise the girls with a cake. Both of the girls were beyond surprised."
The clip opens with a shot of the cake announcing the new arrivals.
The couple then place the cake on a table in front of the two girls, who are sat awaiting their surprise with their hands over their eyes.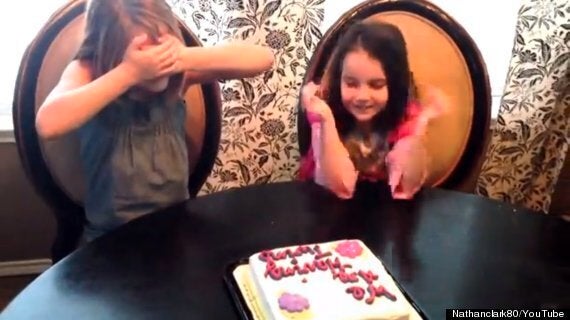 The moment the girls see the cake
The girls' reaction is slightly delayed as the eldest of the two slowly reads out the four words written in icing on the cake: "We... Are... Having... Twins..."
"You're having a baby," the eldest daughter says through tears of joy. And if that doesn't make your heart melt, we don't know what will.
For the remainder of the video, the girls are shown pictures of their younger siblings.
The eldest decides that she will not help out with the... ahem... smelly nappies and the youngest, presuming that the babies are in the cake rather than her mother's stomach, asks if she can eat one of the babies.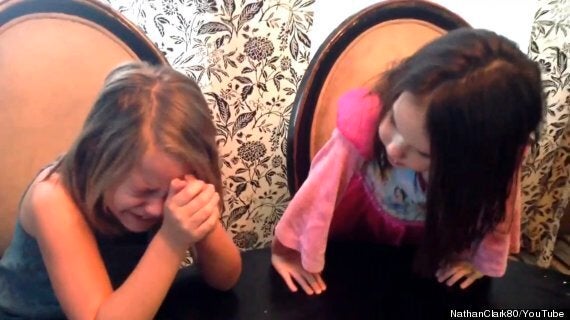 The eldest daughter gets emotional as she learns her mother is expecting twins