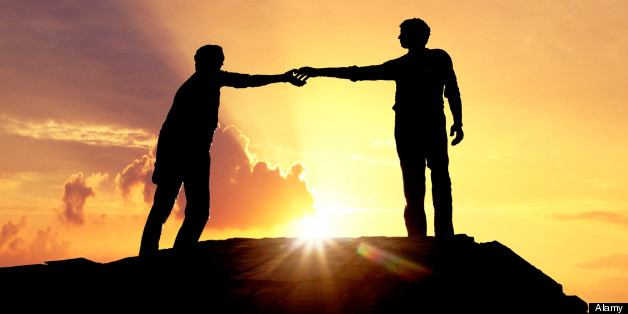 Alamy
Northern Ireland's second city is Londonderry. Londonderry became the first UK City of Culture in 2013 and to celebrate an astounding 170 festivals and events were announced. The energy and vibrancy of the city can be partly attributed to the fact that Londonderry is one of Europe's most youthful cities (over 60% of the population is under 40).
The mix of history and youth in this riverside city is immediately striking to out-of-towners. There's grand architecture and history all around. Londonderry is one of the finest examples of a walled city in Europe. But at the same time, the streets are lined with streetwear boutiques, cafés and bars catering to a plugged-in social scene.
The nightlife is a mainstay of the city culture too. Start off in the pubs and clubs around Waterloo Street and check out the pretty impressive gigging circuit. This is, after all, the town that fostered the Undertones and, more recently, Fighting with Wire and Jetplane Landing. The Nerve Centre on nearby Magazine Street is an established venue, and you can slope off afterwards to the watering holes of the Strand Road to check out the party atmosphere.
UK City of Culture 2013
If you're considering jetting into Londonderry there's a well-placed airport or bring your car on the ferry via Larne or Belfast ports, there's no better time than now. Events are planned for almost every day over the next few months to mark Londonderry's billing as the UK City of Culture 2013.
The city will provide a spectacular backdrop for the for the Field Day Theatre Company with internationally acclaimed playwrights, actors and directors unveiling their work at the Playhouse, The Guildhall. In August there's racing of a different kind as the Greencastle Regatta Festival (15–18 August) celebrates Londonderry's maritime heritage.
Music for all tastes will keep the air vibrating over the summer. There will be double denim all round as Status Quo remind the world how to put on an epic rock event (22 June). Elvis Costello's putting in an appearance a week later (27 June), and then in July there's a classical music festival packed with big names (19–28 July). And when summer's almost forgotten, there's still the Roctober Metal Fest (20 September – 5 October), when aficionados of rockmetal converge on the city.
Another stand-out event of the year is the Turner Prize (23 October onwards), which is being hosted outside England for the very first time. The spotlight of the art world will focus on Londonderry as well as the latest stars of contemporary art … and of course, the chin-stroking critics will be there too.