 Paul Scholes played his final game for Manchester United against Swansea City at Old Trafford, a day after announcing his second retirement from football.
Scholes made his first start in over three months on United's coronation day as they received the Barclays Premier League trophy 20 days after regaining their title.
Sneaking into retirement while all the attention was focused on Sir Alex Ferguson's final match in charge at Old Trafford, Scholes remarked to Gary Neville in an interview televised before the game how great his timing was.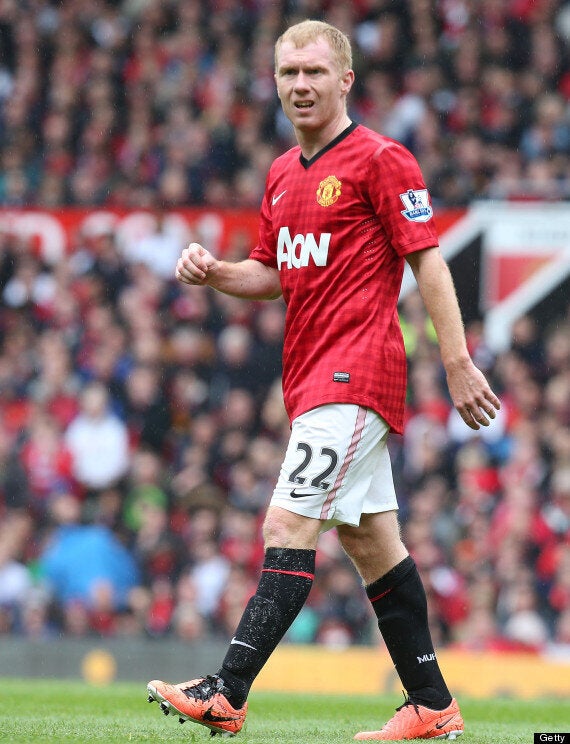 Scholes lasted just over an hour for United
"The manager is retiring and Wayne Rooney is asking for a transfer, it's great," he beamed.
The 38-year-old offered a display as understated as himself, although he spurned a good chance to end his Old Trafford career with a goal in the first-half, scuffing a shot from 10 yards out into the path of Swans goalkeeper Gerhard Tremmel.
When his number came up in the 66th minute, he embarked on his fastest sprint of the day to make way for Anderson, and there would be no emotional hug with Ferguson.
His manager, who has lauded the midfielder's aversion to the limelight down the years, merely offered a swift handshake.
Related