Will.i.am showed off his tactics as coaches took advantage of the new "steal" section of 'The Voice' after he sacrificed one of his team knowing they would be saved by the other panellists.
Viewers saw Matt Henry and Jordan Lee Davies from Team Will competing to remain in the show as it reached the battle round stage.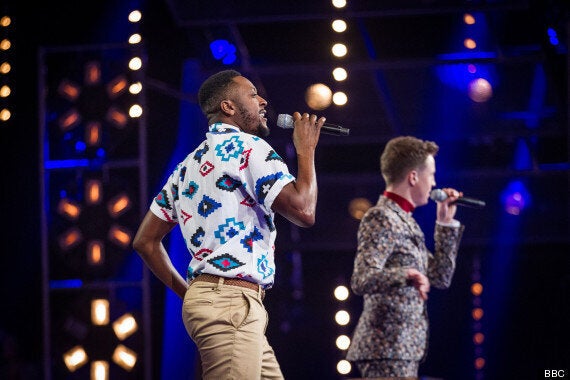 Matt Henry and Jordan Lee Davies battle it out
And although his fellow coaches Jessie J, Sir Tom Jones and Danny O'Donoghue all backed Henry, Will chose Davies to stay on, knowing the others would save him from expulsion from the show.
Black Eyed Peas star Will said: "I care more about singers going through in the competition than having those singers on my team. And if I were to pick Matt, which was the obvious choice because he sang fantastic, then no-one would have stolen Jordan."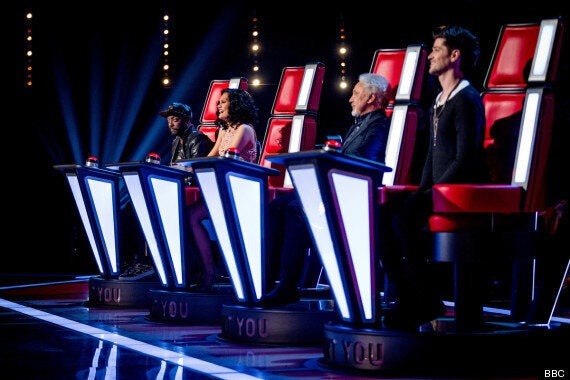 New rules for this year's Voice means new tactics
This year judges are able to steal acts who do not win their battle rounds - and as Will predicted, Jessie and Sir Tom both hit the button in a bid to grab him for their team.
Ex-Cleopatra singer Cleo Higgins also won a place on Team Will after a tense battle round against duo Nu-Tarna (Kelly Marie Smith and Elesha Moses) singing Cece Peniston's 'Finally'.
At one point Jessie stuck her fingers in her ears as the battle spiralled out of control and said: "You didn't listen to each other, I feel like you're all going to walk off the stage with a sore throat."
Did Will do the right thing? Let us know below.
Will eventually chose Cleo, saying Nu Tarna had "started the riot". Sir Tom caused controversy by choosing Jamie Bruce over LB Robinson in his team's first battle, even though all three other judges said they thought Robinson had the edge.
Partially-sighted contestant Andrea Begley won her battle against ex-Hollyoaks star Alice Barlow for Team Danny, and former girl band member Sarah Cassidy clinched her spot on Team Jessie over self-taught Katie Benbow.
Ash Morgan also joined Team Jessie over Adam Barron, but Sir Tom and O'Donoghue fought it out to steal the loser for their own team. Sir Tom won the act for his team.