Amanda Holden has hit back at Bruce Forsyth's claims that 'Britain's Got Talent' is too much of an 'ordeal' for young hopefuls who enter the competition.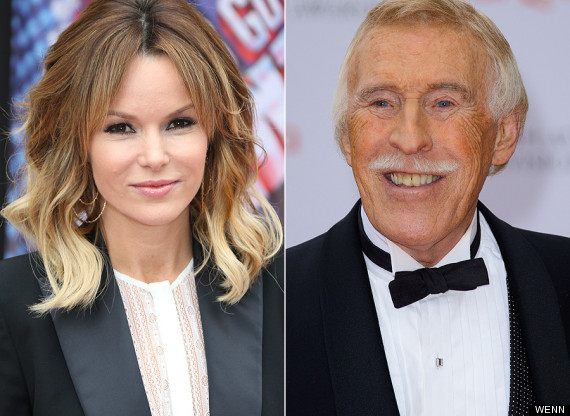 Amanda Holden and Bruce Forsyth
The 85-year-old 'Strictly Come Dancing' host told The Mail On Sunday: "I don't think they should put children on that are too young. If you're going to do that, have a separate show. Have a children's show, British Children Have Talent."
"To put little children through that kind of an ordeal, I think that is wrong. I think it was last year some poor little girl of about 11 was crying her eyes out on there. I don't think that's entertainment."
But Amanda has hit back at Bruce's comments, telling The Mirror: "I can't stand the nanny state we live in. Yes, it's our responsibility to look after children while they are doing the show but it's also the parents' responsibility.
"We have amazing people backstage. We don't want to be pressured into having an age range."
Meanwhile, 'BGT' scored its highest ratings of the current series this weekend with an average of 10.9 million people tuning in on Saturday, almost 3 million more than BBC rival show, 'The Voice'.
LIKE US ON FACEBOOK | FOLLOW US ON TWITTER