A Fenerbahçe fan was stabbed to death by two Galatasaray supporters after the Istanbul derby on Sunday, Turkish reports claim.
According to the AP, Turkey's state-run news agency Anadolu Agency says 20-year-old Burak Yildirim was fatally stabbed while on his way back home from the game late yesterday evening.
The report, citing CCTV footage, said Yildirim was stabbed in the heart at a bus stop by two people wearing Galatasaray clothing.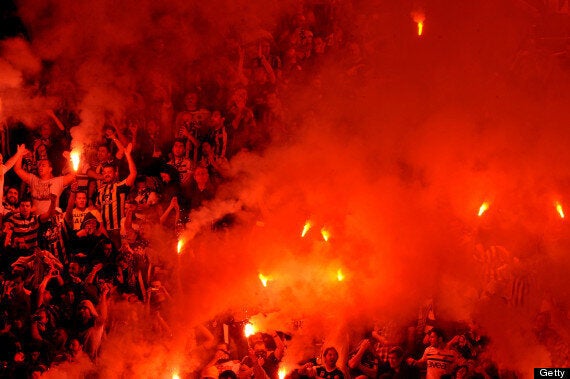 The Istanbul derby is one of the most intense in world football
Police have reportedly launched a man hunt for the attackers after establishing their identities.
Leeds United fans Christopher Loftus and Kevin Speight were stabbed to death when the Whites travelled to play Galatasaray in 2000 for the Uefa Cup semi-final.
Fenerbahçe won 2-1 in the last game of the season for the two clubs.