Muslim Franck Ribéry was left "p****d off" after Bayern Munich teammates ignored pleas to soak him with beer during the Bundesliga champions' title celebrations.
Former Manchester City defender Jerome Boateng proved to be the Frenchman's bête noire when he poured a large glass of Bavarian beer over Ribéry
Ribéry said after the celebrations: "I won't talk to Boateng again, he knows that I'm Muslim. I'm p***** off."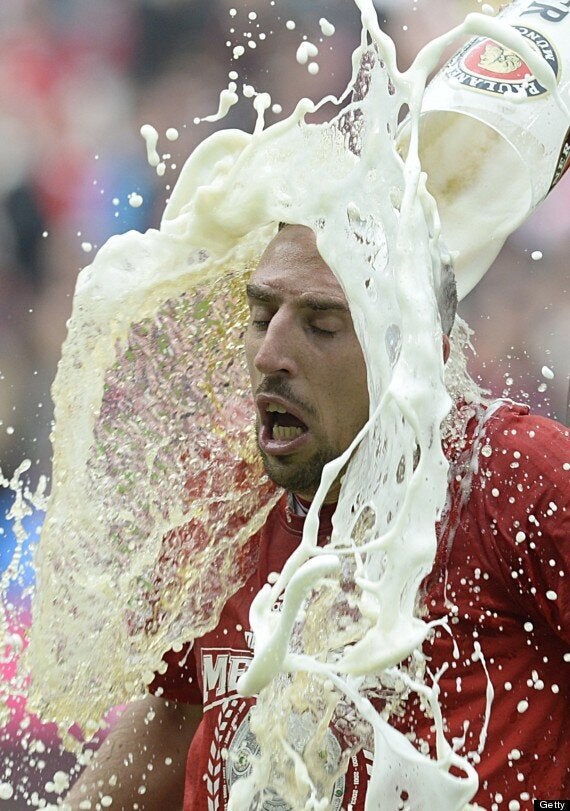 Manuel Neuer also got carried away when he threw beer on an unassuming girl who had laid out the celebratory beverages. The Germany goalkeeper wheeled away in celebration.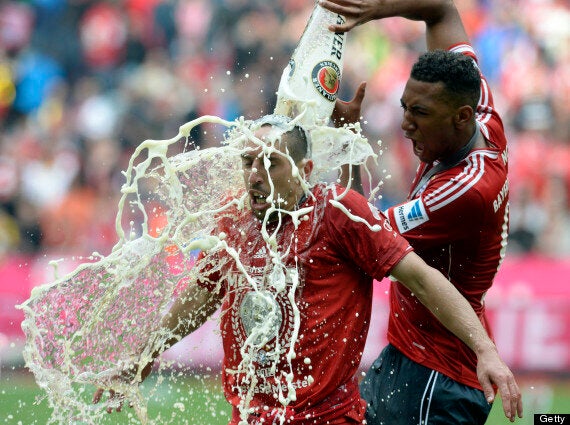 Bayern are on course for a unique debut, as they face Borussia Dortmund in the Champions League final in London next week before taking on Stuttgart in the DFB-Pokal final in June.