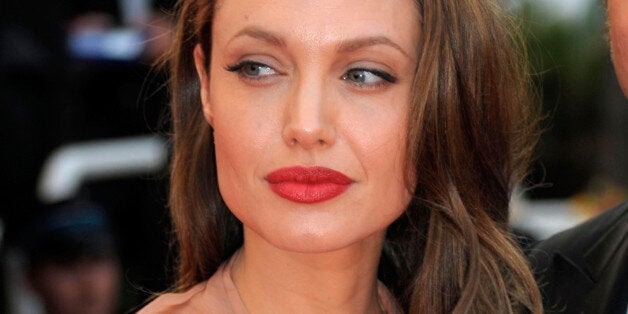 Writing for the New York Times, the star reveals that she decided to have the procedure when she found that she was carrying the BRCA1 gene which "sharply increases" the risk of contracting cancer.
Doctors told Angelina that she had an 87% risk of breast cancer and a 50% risk of ovarian cancer, and she made the brave decision to have a double mastectomy.
HuffPost UK Lifestyle spoke to Sally Greenbrook, senior policy officer at Breakthrough Breast Cancer, to find out more about the procedure.
Under what circumstances would a woman have a preventative double mastectomy?
The procedure is one of the options available to women who have faulty BRCA1 or BRCA2 genes which increase the risk of breast cancer.
It's important to remember that this is very unusual – only one in 20 breast cancers are caused by faults in the BRCA1 or BRCA2 genes.
How many women undergo the procedure each year in the UK?
Unfortunately we don't know how many women have a preventative double mastectomy.
However we do know that it is very rare to have a fault in a BRCA gene –- it is thought that less than 1% of the general population have faults in BRCA genes and one in 20 cases of breast cancer are caused by these faults.
Is the preventative double mastectomy the only option in some circumstances?
It's important to understand that preventative double mastectomy isn't for everyone and it's a very personal choice.
There are other options available to these women such as extra screening to ensure that any breast cancer that does develop is picked up at a very early stage.
It is important that women with a faulty BRCA1 or BRCA2 gene are supported fully and take up NHS counselling services which are available.
Talk us through the entire procedure, from start to finish
Women who have chosen to have a preventative double mastectomy will have been through genetic testing.
This is a two-stage process – first a family member who has developed breast cancer has a test to see if they carry a faulty BRCA gene.
Once this person has had the results of the test confirming that they do carry a faulty BRCA gene, other family members will be offered the test to see if they also carry the gene. People who are found to carry a faulty BRCA gene will be offered genetic counselling to help them make a decision.
Women who decide on a preventative double mastectomy will then discuss their surgery and reconstruction options with a surgeon who will ensure that they have the best possible care.
Can you receive this treatment on the NHS? And what aftercare is available?
Because faults in the BRCA1 and BRCA2 genes are so rare, genetic testing is not available to everyone. However, women who have a strong family history of breast cancer -- that is, an unusually high number of relatives diagnosed with breast cancer -- should speak to their GP about this who will be able to refer them to specialist genetics services if appropriate.
Women will be referred for genetic counselling to help them understand their risk and make informed choices about their treatment.
All appropriate treatment or care will be provided on the NHS.
Breakthrough Breast Cancer has a Best Treatment guide for people with a family history of breast cancer which can be downloaded here