BlackBerry has announced it is to open up its BBM messaging service to Apple's iOS and Google's Android operating systens.
Yes - you'll soon BBMing on your iPhone.
The remarkable announcement is a shocking turnaround for the company, who had previously insisted that BBM would remain exclusive to its own platform.
At first just BBM text and group messaging will be available in the standalone app, but other services including video calling will follow.
Andrew Bocking, Executive Vice President, Software Product Management and Ecosystem, at BlackBerry, said:
"For BlackBerry, messaging and collaboration are inseparable from the mobile experience, and the time is definitely right for BBM to become a multi-platform mobile service.

BBM has always been one of the most engaging services for BlackBerry customers, enabling them to easily connect while maintaining a valued level of personal privacy. We're excited to offer iOS and Android users the possibility to join the BBM community."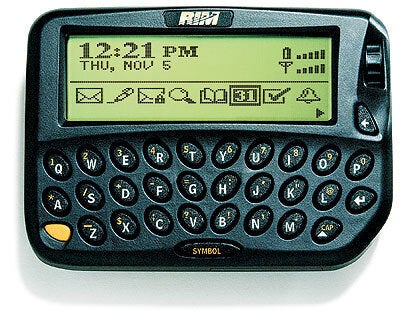 Evolution Of BlackBerry
BlackBerry said BBM would be available on iOS and Android "this summer".
It claims more than 60 million people use BBM a month, with more than 51 million using it for more than 90 minutes a day.
More than 10 billion messages are sent on BBM per day - which it says is more than twice as many as apps such as WhatsApp.