It was just another day on Twitter, when suddenly...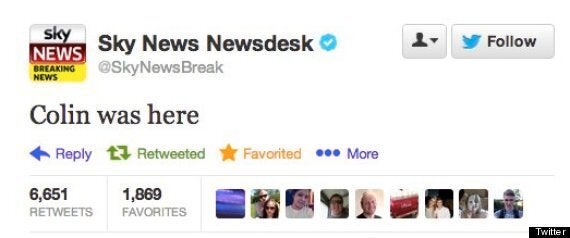 Yes, a man known simply as 'Colin' had left his mark on @SkyNewsBreak's Twitter feed - and for 30 glorious minutes, no one spotted it.
No one at Sky News, that is. The rest of Twitter most definitely spotted it.
We've rounded up some of our favourite funny responses to the 'Colin' tweet below. Obviously we'll report back if Colin's identity is revealed - but in the meantime, we predict the sacking of an intern in five... four... three...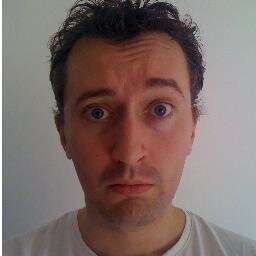 'Colin Was Here' Responses
UPDATE: The Sky News press office has informed the world's media that Colin was, in fact, "a 'disaster recovery' test message which accidently went live" and that "no Colin was harmed in the making of this message".
In the words of tweeter @joannavos:
Popular in the Community