They may have three million viewers in the US hanging on their every word, they may have been spoofed by such institutions as 'Saturday Night Live', and they may even have had their nation's leader President Obama referencing them in a pre-election speech, but Honey Boo Boo and her clan have yet really to make their presence felt in the UK.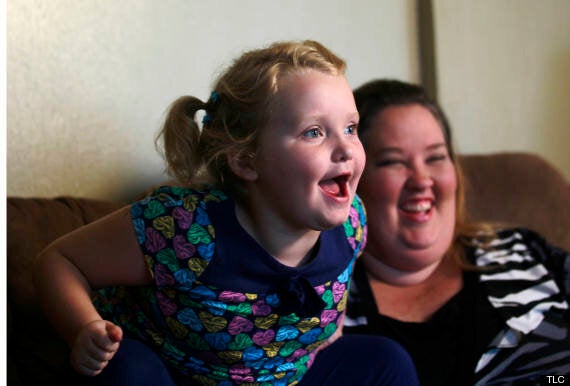 Honey Boo Boo is on her way...
That could be all about to change, with newly launched UK channel TLC investing heavily in the goings-on of the Thompson family from Georgia as part of its initial charge on the nation's consciousness. It's even made the Thompson family pig its channel mascot.
So, going in, what do we need to know?
1. How did this happen? Well, back in 2011, even amongst all the competitiveness, strangely vicarious and occasionally creepy business of mini beauty-pageants covered in reality show 'Toddlers and Tiaras', sharp-eyed producers noticed that the Thompson family stood out. The rest is (constructed) history. The US are now two seasons in, and counting.
2. 'Here Comes Honey Boo Boo is centred around the Thompson family's daily life in rural McIntyre, Georgia. Mother is June Shannon, father is Mike Thompson, and there are three older sisters - Lauryn (Pumpkin), Anna (Chickadee) and Jessica (Chubbs). There is also a new addition, baby Kaitlyn. And, at the centre of it all, Honey Boo Boo (real name Alana).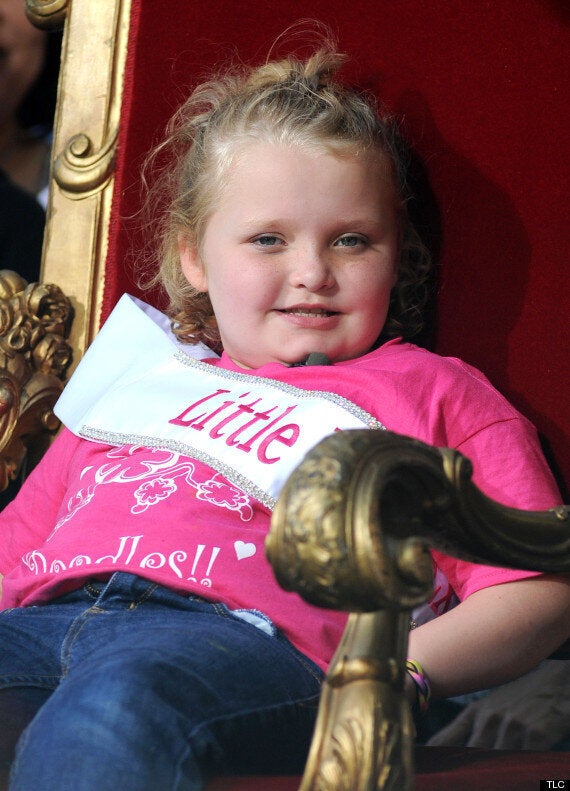 Honey Boo Boo exists in the world of mini beauty pageants
3. Honey Boo Boo is seven, and has several great loves. These include: the family pig Glitzy, Go Go Juice (a special home-brew of Redbull and Mountain Dew, rumoured to contain as much caffeine as two cups of coffee), beauty pageants (a passion undiminished by repeated defeat), expressing herself, and cheeseballs.
4. Family Uncle Lee ('Uncle Poodle') is gay and recently declared himself HIV-positive. "Ain't nothing wrong with bein' a little gay," says Honey Boo Boo, earning herself a massive pat on the back from US magazine Out. "America can learn from the seven-year-old reality star Alana Thompson ... a clear message of equality..."
5. June Shannon joined the hall of celebrity brides last week, dressing in a distinctive orange-and-camouflage frock to marry longtime love Michael. Perez Hilton reported on the wedding feast... "ribs, pulled pork sandwiches, macaroni and cheese, baked beans, corn on the cob, and dinner rolls" (although none of their patented Go Go Juice). He added: "Yes, there was a table full of various fruits- apples, oranges, grapes, pineapple! Granted, there was a whole dead pig lying on top of the fruit, but it was there!"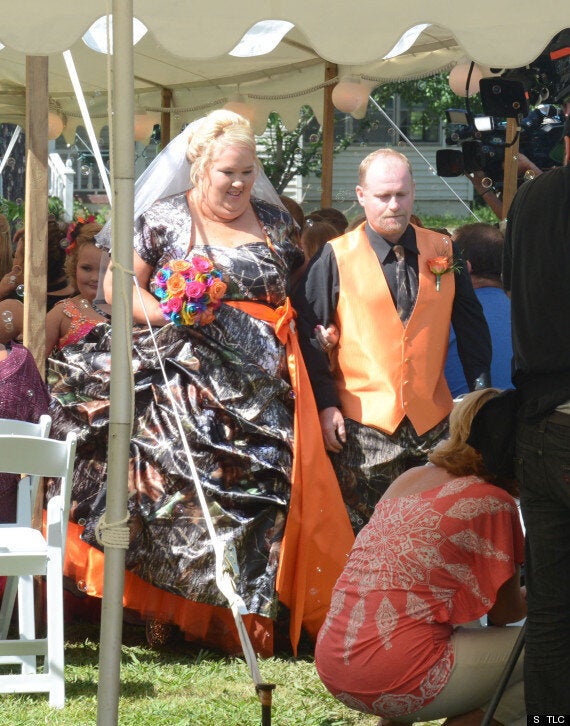 June and Michael get married in matching orange and camouflage
The couple won't say whether the ceremony is actually legally binding, but it's clear June's heart is strong, with People magazine quoting her: "Never settle for a man who doesn't treat you right," she says. "If a guy doesn't love everything about you, move on! There are plenty of other fish in the sea."
6. The family often resort to their own language to communicate, with a mixture of proverbs, sayings and brand new words, eg "beautimous", "smexy" and "redneckilicous". These have helpfully been collated into a "Rednexicon" for your aid and referral during programme viewing.
7. The first series was one of TLC's highest-rated shows in its first season, scoring more than two million viewers every week of ten. The first episode of the second series attracted more than 3 million, although audiences have dipped slightly in the US since then.
8. After Honey Boo Boo endorsed Barack Obama for president during his election campaign last year, the successful candidate responded: "We're getting to the point where people are making up their minds. Just the other day, Honey Boo Boo endorsed me, so that's a big relief."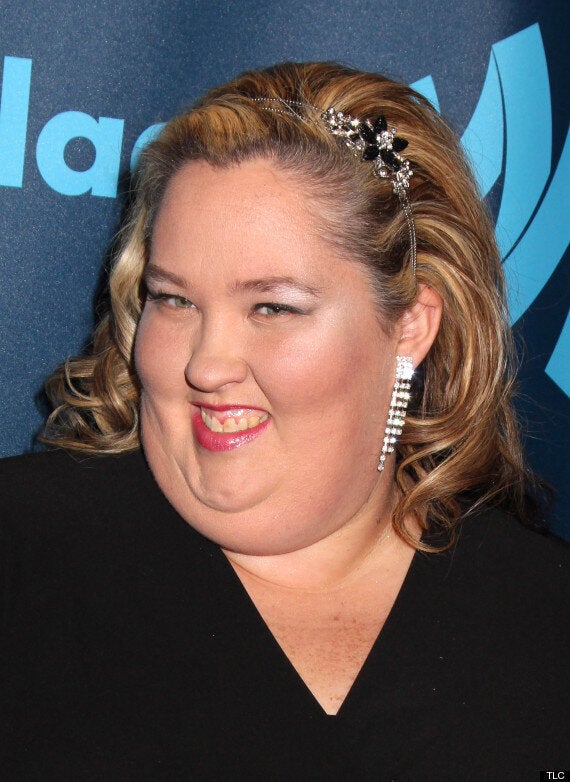 June Shannon has been praised for the way she is bringing up her daughters, diet excepted
9. While the show has been called variously "horrifying", "offensive", "exploitative", "a horror story posing as a reality programme", the participants themselves have come in for less criticism. June, in particular, has been praised for the way she keeps her family finances ticking over with coupons, alimony payments, and instils in all her children a sense of security and self-esteem.
10. The whole family receive a reported $50,000 per episode, while 7-year-old Honey Boo Boo's personal fortune is now estimated at approximately $300,000.
So there you have it. Can't say you're not fully informed. Should this wealth of data about a family you may never meet only feed the frenzy, 'Here Comes Honey Boo Boo' starts tonight on the TLC Channel at 9pm.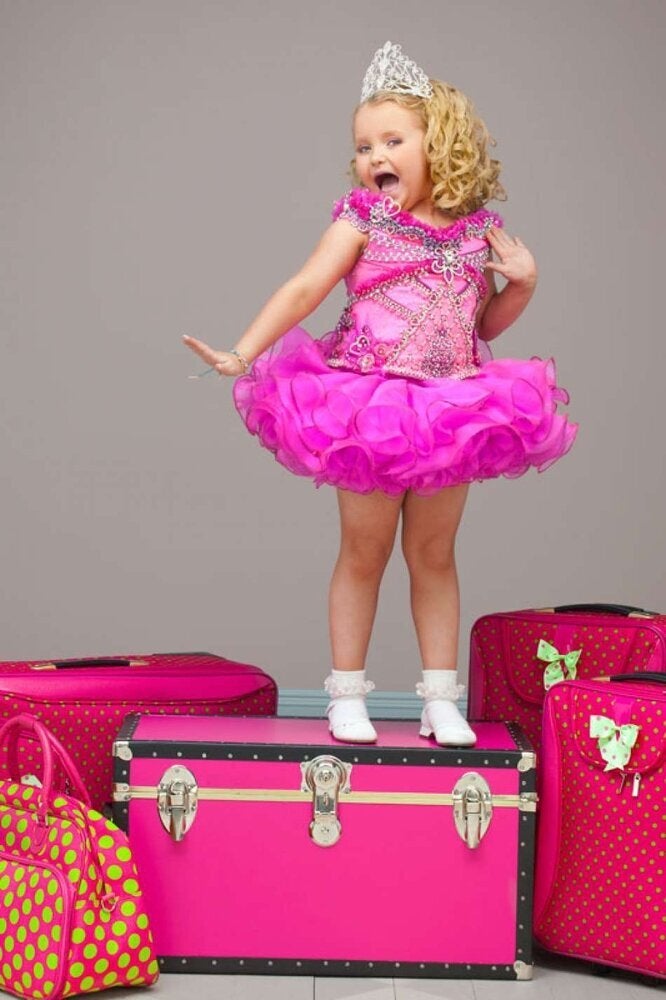 Honey Boo Boo