Norwich City have unveiled their new Premier League kit for the 2013-14 season with more green than yellow.
The Errea kit boasts a pair of chameleonic shorts which blend in with the turf pictured on the launch poster.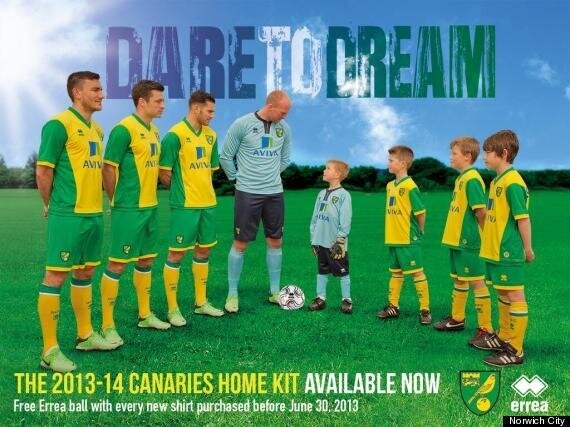 Are Norwich's shirts camouflaged?
Boasting the tagline "Dare to Dream", the Canaries will hope to dream bigger than merely surviving in the Barclays Premier League next season.
The Canaries beat West Brom 3-0 at Carrow Road on Sunday to guarantee their survival.
Popular in the Community