Another Monday evening, another intense crime drama - this time 'The Fall', a five-parter with more than one advantage to set it apart from many of its genre.
Gillian Anderson plays Stella Gibson, a hard-edged Met detective drafted in to review a murder enquiry in Belfast where it soon becomes clear that Gibson has a serial killer on her hands.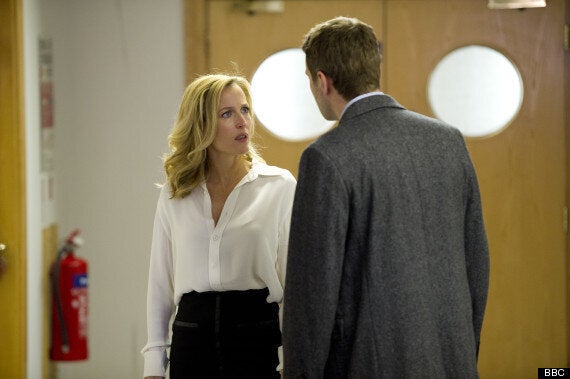 Gillian Anderson as Stella Gibson - surely igniting a spike in the sale of silk blouses
The first unusual aspect is the writing. Allan Cubitt has taken the bold step of giving equal screen time to Stella and her team, and to Paul, the subject of their investigation, even if they don't know it yet. While Stella works her methodical way through the files, we see Paul, bereavement counsellor by day (even if qualifies his compassion by doodling inappropriate pictures of his clients, even while they're pouring out their hearts to him), brutal assailant by night.
And Cubitt gave his victim some screen time too, even as her life was quickly running out, so that, as he explained at launch, "we have reason to care".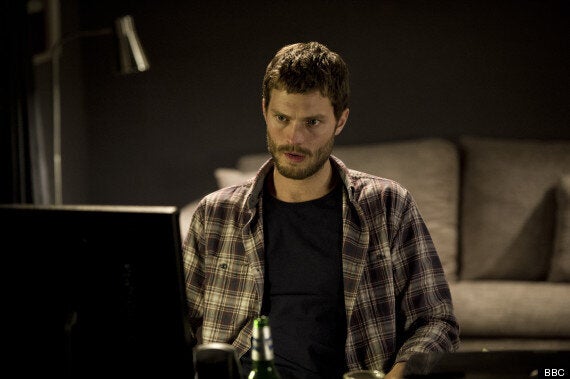 Jamie Dornan - breakthrough star of the 'The Fall'
It comes as no surprise that Gillian Anderson is superb, all smooth, silk blouse and pale blue eyes. The actress has said she was offered many Prime Suspect-esque scripts following her X-Files success, and she has many of the qualities of Jane Tennyson, including her sexual confidence and professional independence, without sacrificing an ounce of her femininity. A class act, as a woman who spends as much time alone as the target of her investigation.
More of a revelation is Jamie Dornan in that role. He inhabits thoroughly the complexities of a man older than himself, believable in both guises of loving family man and psychopathic loner with a whole load of unsavoury stuff in the loft, in what is sure to become his breakthrough role.
Popular in the Community