Remember Nerys Hughes ploughing along the village lanes in her bicycle, tending to the sick and needy with her clear brow and sweet Welsh tones as the memorable 'District Nurse'? Well, 'Frankie' is nothing like that.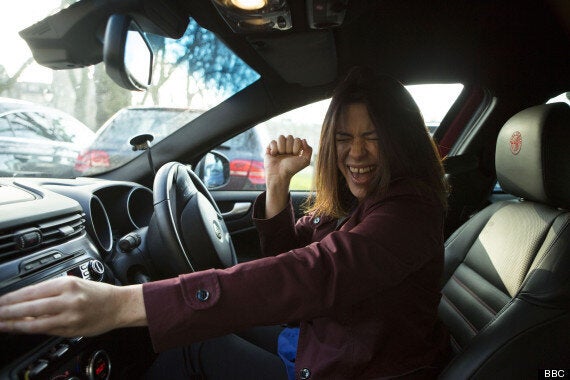 Frankie is District Nurse for the 21st century
Apart from tireless tending to the sick and needy that is. Frankie is just as compassionate, spirited and maverick as Nerys ever was, but she's bounding around between visits, stopping to bop along to Ken Bruce's tunes in the car (the Radio 2 veteran being a long-standing favourite of writer Lucy Gannon, it turns out), pouring herself a big glass of red and locking her longtime boyfriend out of the house overnight, by accident but, as it turns out, not without consequence.
Eve Myles of 'Torchwood' fame is boundless and bonnie as Frankie, and a knockout when she finally allows herself to put her party frock on, even if she manages to then miss her own birthday party because she's tending to a patient. Personal versus professional - you get the drift. With its compassion as well as party spirit, 'Frankie' sits somewhere between 'Call the Midwife' and 'Cutting It' - not a bad recipe from a seasoned team.
'Frankie' starts tonight on BBC1 at 9pm.