Ironing swastika armbands, drinking beers, getting tattoos and tasering each other.
This is how neo-Nazis from America's National Socialist Movement relaxed as they geared up for a national convention in Atlanta.
The jarring, yet strangely intimate images were shot – after months of negotiation – by photographer Johnny Milano, who battled hard for access to the NSM.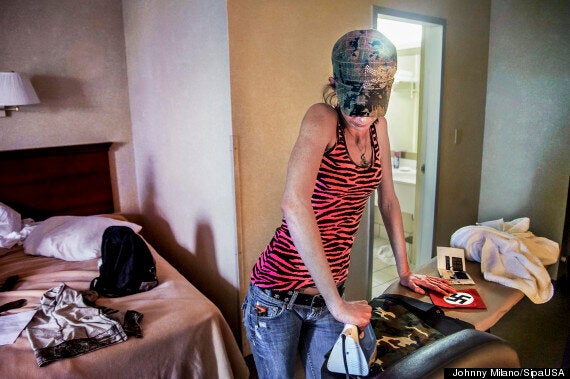 A woman presses a Swastika armband ahead of the annual NSM rally in Atlanta, Georgia
The group, which fights for white civil rights, held its annual meeting and rally in Atlanta, Georgia, on April 19 and 20.
Its website claims it is "the political party for every patriotic white American."
Reform of illegal immigration policies, withdrawal of troops from Middle Eastern occupation and the promotion of white separation are listed among its policies.
It adds: "In keeping with our family-friendly policies, membership is open to non-Semitic heterosexuals of European descent."
Of his experience with the NSM and the resultant pictures, Milano writes in a blog post on Petapixel: "The images that I walked away with aren't home runs, but they're definitely a step above the generic rally and swastika pictures that are rampant among projects like this.
"Although I know my project is not where I want it to be in the least, I know that I'm making progress."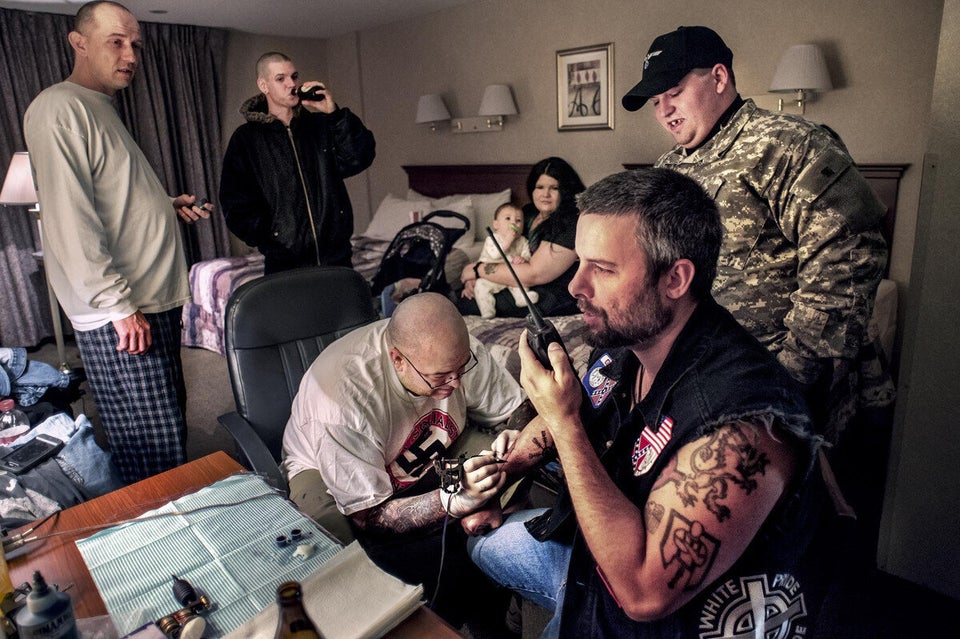 National Socialist Movement Convention In Atlanta, Georgia