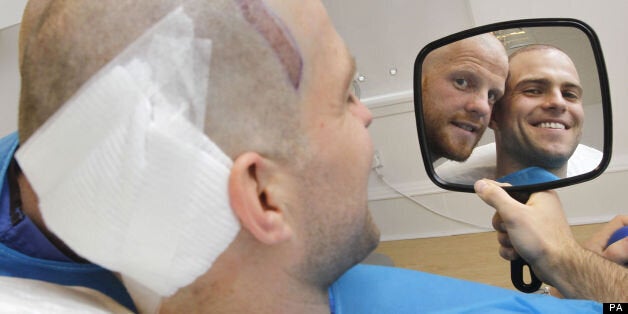 Two balding brothers have made hair transplant history by undergoing the procedure at the same time.
Barry and Brian Cowan, from Wishaw in North Lanarkshire, had the surgery to finally put their male pattern baldness to bed.
They both had the procedure, known as follicular unit extraction (FUE), at The Glasgow Clinic.
Surgeon Dr Emorane Lupanzula transplanted thousands of grafts on the brothers who say they have battled with baldness for the last five years.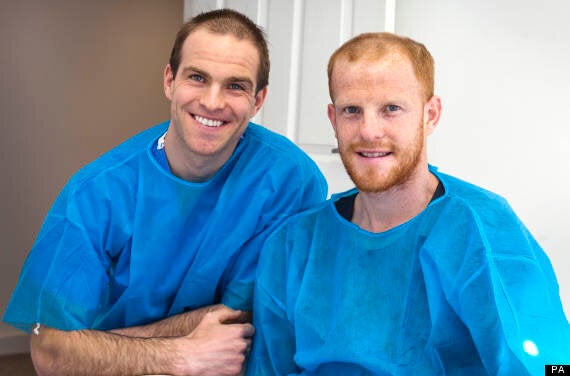 Guitarist Barry, 29, said he always considered having a hair transplant.
"The fact that my brother and I are doing it together is a real bonus. We've always been really close growing up and making decisions like this together is nothing new to us," he said.
"We'll be able to see each other's results first-hand and that should keep us amused for a while.
"I think losing your hair has an emotional effect on some people. It did with me. I admit, I'm self-conscious about it but I'm not really bothered what others think when it comes to the actual hair transplant. It's just something that I want to do."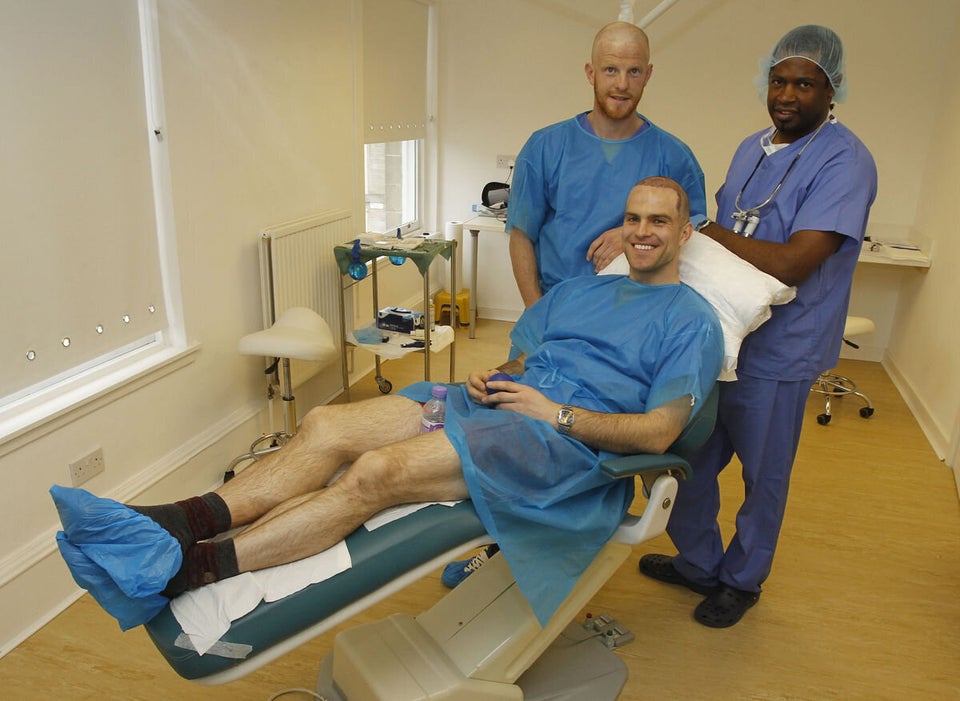 Hair Transplant History
Thirty-year-old Brian, a model and property developer, said a hair transplant would help his career.
"I started noticing my hair disappearing gradually a few years ago," he said. "In my profession it's not something that goes unnoticed. I'll quite happily admit that it started to make me feel less confident.
"I'm a 30-year-old single guy and I started losing my hair. Now I want to do something about it.
"Hopefully being upfront about our procedures will encourage others to go ahead. I think in a few years' time, hair transplants will just become the norm. At the end of the day it's your own hair, you're just having it moved to another part of your head."
Dr Lupanzula said: "We'll be implanting around 5,000 grafts over the next two days and have the brothers looking their best soon enough. It will take at least a year before they can reap the real benefits from the transplanted hair, but they will start to notice a difference after four to six months.
"FUE surgery is a revolutionary technique that is so advanced it has taken hair transplantation to a completely new level."
Last year the clinic performed the first FUE procedure in Scotland.
During the operation the hairs are taken from the scalp using a punch to remove the complete follicular units. They are then re-implanted one by one using thin blades or needles to create new incisions.