The Premier League is crossing its fingers that it is not presented with a major headache if Arsenal and Chelsea finish the season level on points, goal difference and goals scored.
That scenario could happen if Arsenal win 2-1 at Newcastle and Chelsea draw 0-0 at home to Everton this Sunday. That would make the clubs joint third and Arsenal and Chelsea would have to face a play-off for the automatic Champions League qualification spot.
The problem for the Premier League would be when to play such a match – Chelsea have an end-of-season tour to the USA to play friendlies against Manchester City next week, and then there are England friendlies on 29 May against the Republic of Ireland and then in Brazil on 2 June.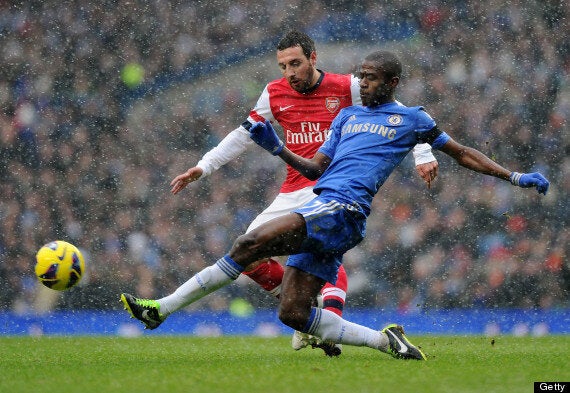 Chelsea beat Arsenal 2-1 on both occasions this season
Neither club would want the season to stretch into June but the play-off regulation is part of Premier League rules.
They state: "If at the end of the season … the question of qualification for other competitions cannot be determined because two or more clubs are equal on points, goal difference and goals scored, the clubs concerned shall play off one or more deciding league matches on neutral grounds, the format, timing and venue of which shall be determined by the board."