Julie Walters has played many weird and wonderful characters over her forty year career, but her latest role looks to be her most madcap yet.
The BAFTA award-winning actress was transformed into a naughty nanna as she filmed scenes for Harry Hill's new film on Tuesday.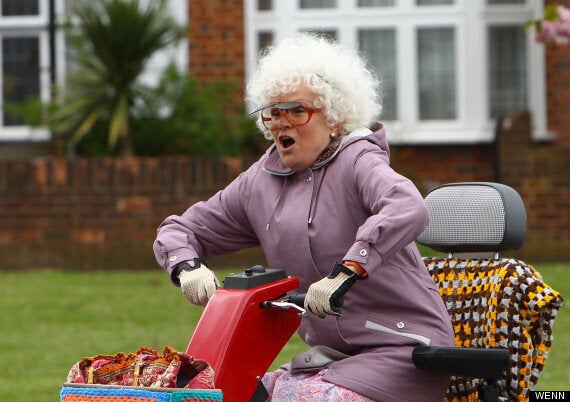 Donning a grey wig and purple mac, she raced the bald headed former 'TV Burp' host on a mobility scooter.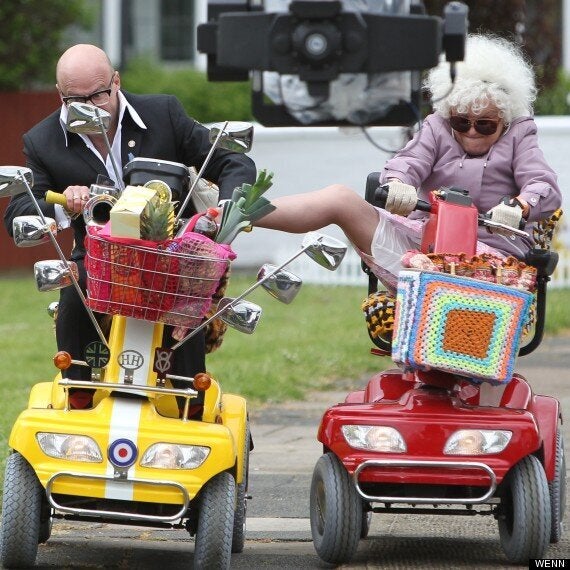 The film sees Harry set out on a road trip with his nan when his hamster falls ill and falls in love with an undersea shell person, played by Sheridan Smith, along the way.
It is set to hit cinemas later this year.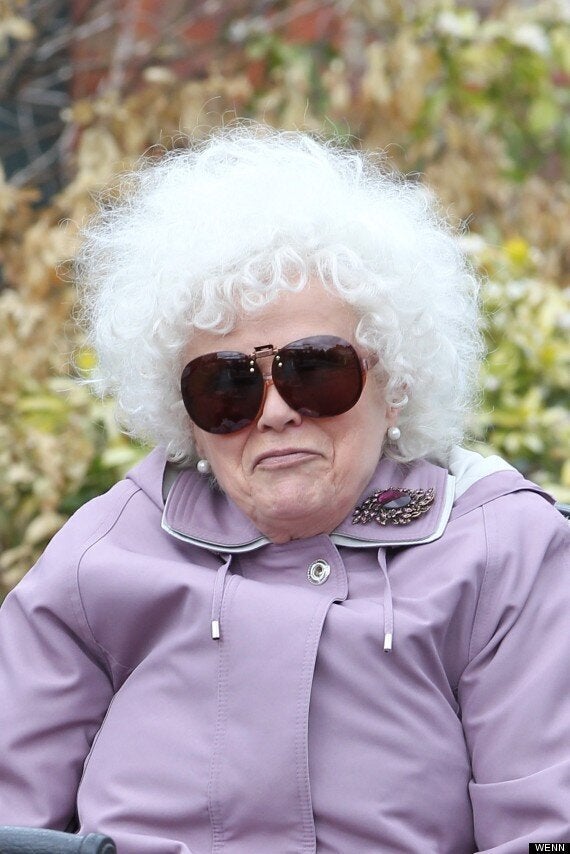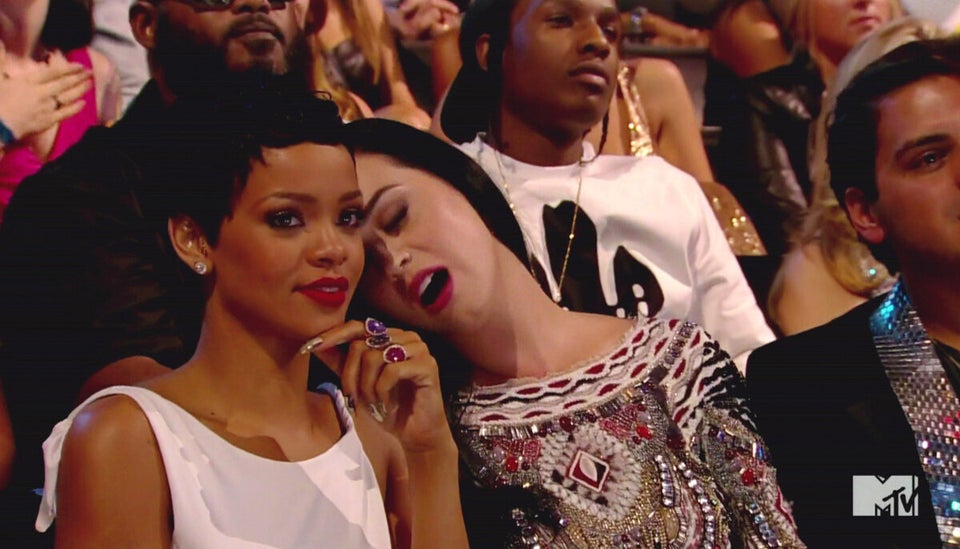 Caught On Camera
Related