Loïc Rémy, the Queens Park Rangers striker, has been arrested on suspicion of rape this morning.
The French forward was taken into custody in west London along with his cousin and a friend.
A woman in her 30s made a complaint to the police after she visited Remy, 26, at his flat last week believing him to be alone.
When she arrived his cousin and friend were also apparently present and the woman allegedly lost consciousness after she was offered a drink.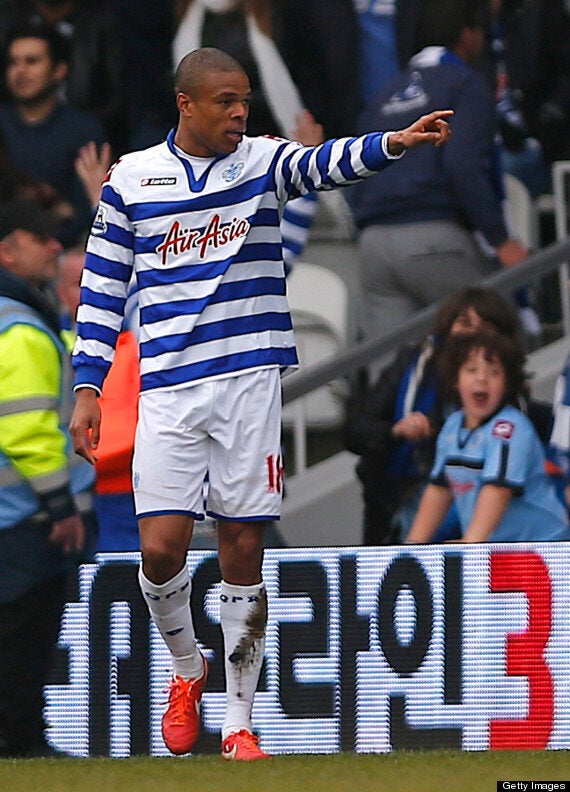 Rémy joined QPR in January from Marseille
It is claimed once she regained consciousness she was naked and the three men were still present.
The Metropolitan Police said: "Officers from Sapphire are investigating an allegation of rape which happened on 6 May in the west London area.
"The allegation was passed on to the MPS by Kent Police on 8 May after the 34-year-old female victim reported it to them on the previous day, 7 May. The victim alleges she was raped by three men.
"On the morning of Wednesday, 15 May three men, aged 26; aged 23; 22 yrs, were arrested at an address in Fulham on suspicion of rape - they remain in custody at a west London police station."
Rémy has scored six goals for the Rs since moving from Marseille for £8 million in the January transfer window.
QPR said: "The club is aware of the allegations regarding Loic Remy, but due to police investigations is unable to comment."
Related