An amazing photograph of a literal 'Blue Moon' has been hailed as "stunning" by experts.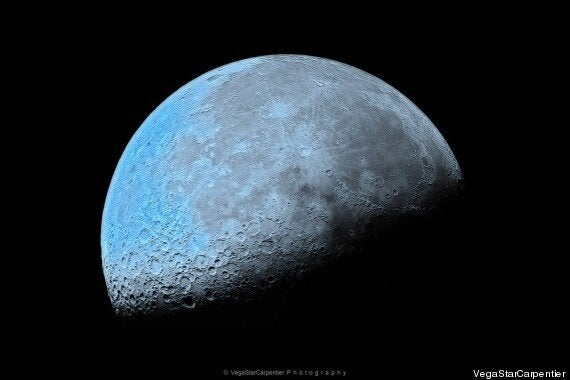 The image shows the moon about to reach its last quarter phase. But unfortunately the blue tint isn't quite what it seems. Space.com says the colour was added in post-production, and adds a 'blue moon' simply refers to a month in which a full moon appears twice.
Still, it's a stunning picture. Take a look below for our other favourite space photographs.