Britain's hottest supermodel appeared at home as she walked the red carpet for 'The Great Gatsby' premiere on the film festival's opening night, as if it was just another runway.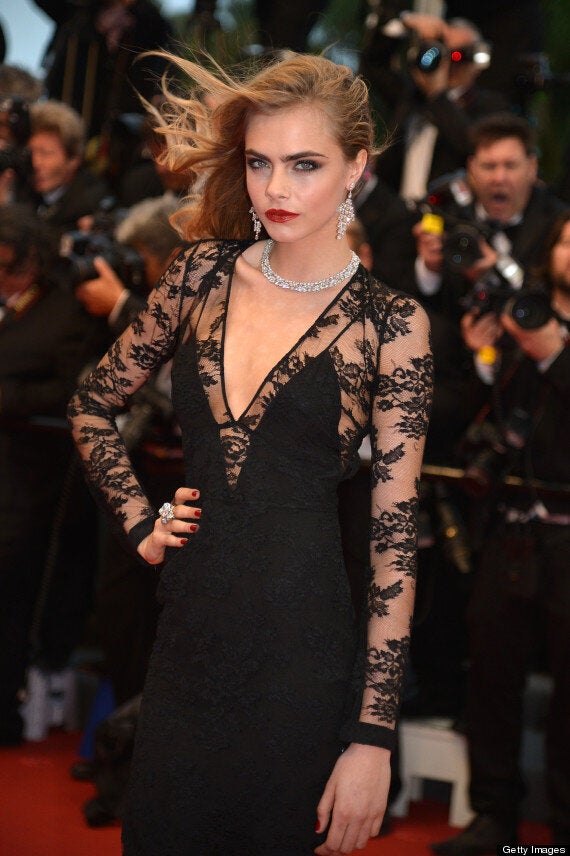 Everything about Delevingne's look screamed screen vixen. Black lace, long sleeves, tons of diamonds, a plunging neckline, and enough sheer panels to make your grandmother blush, were topped off with red lips and smouldering eyes.
Of course, the Victoria Secret's model still managed one of her trademark funny faces for the cameras...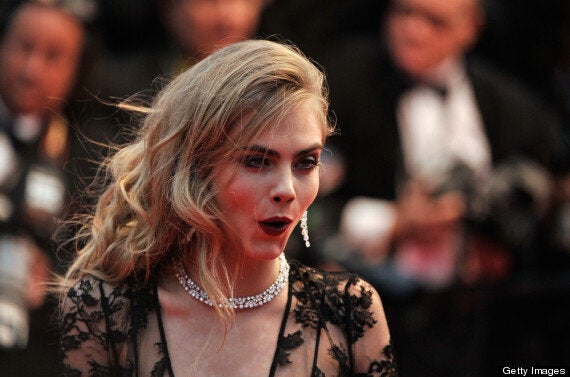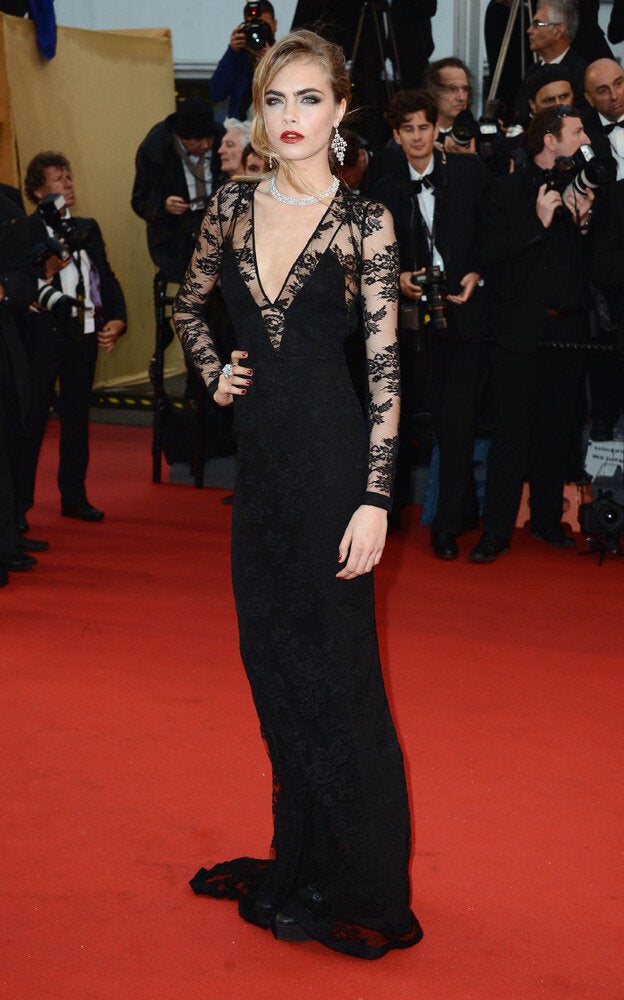 Cara At Cannes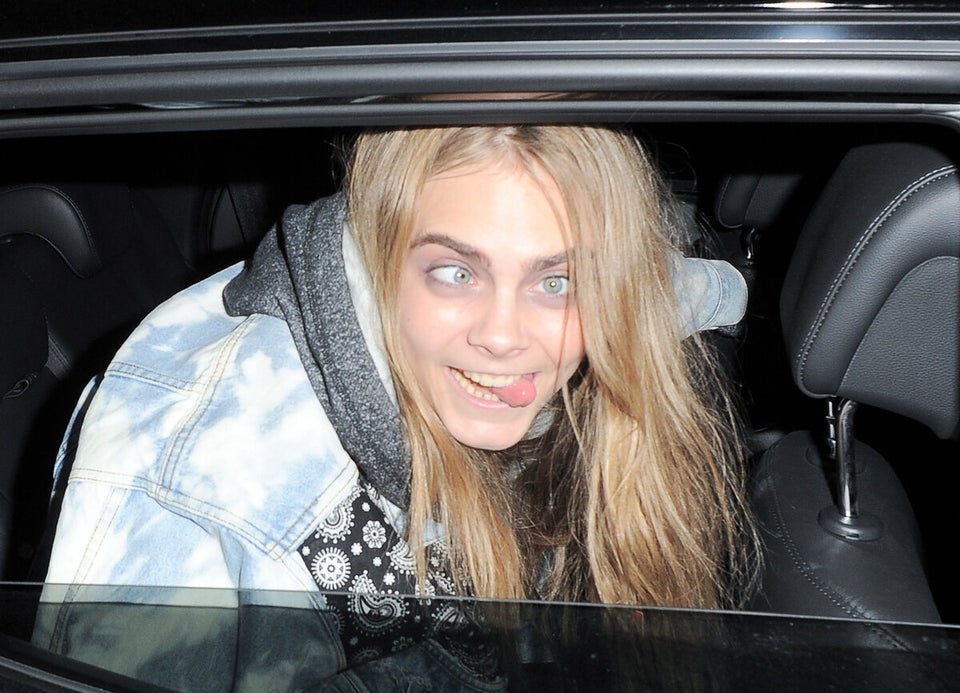 The Many Faces Of Cara Delevingne