The trailer for the US remake of 'Gavin And Stacey' has been unveiled.
The Stateside version is entitled 'Us & Them', and sees all of the characters from the BBC series remain - including an American Nessa.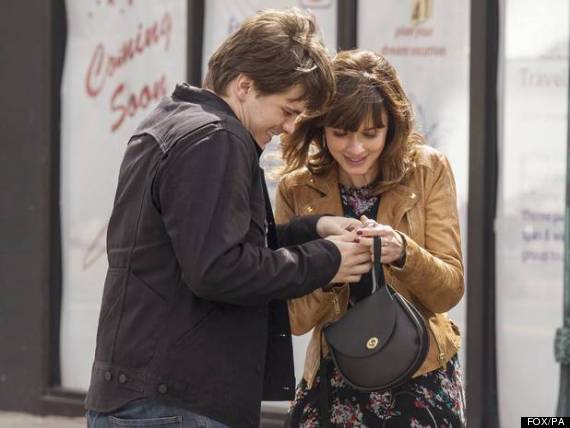 Jason Ritter (Gavin) and Alexis Bledel (Stacey)
The story stays true to the original as New Yorker Gavin (played by Jason Ritter) meets up with smalltown Pennsylvanian Stacey ('Gilmore Girls' star Alexis Bledel) after they form a relationship over the phone at work.
Many of the scenes that play out in the trailer will be familiar to fans of the British sitcom, seeming to have stayed true to the BBC's first episode.
The original series was created and written by Ruth Jones and James Corden - who also starred as Nessa and Smithy respectively - and the pair have been heavily involved in the remake, which is a co-production between BBC Worldwide and Sony Pictures Television.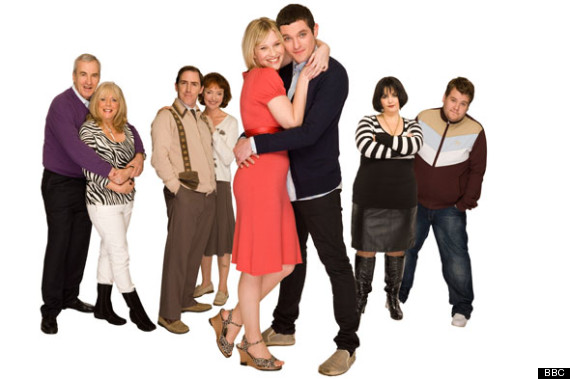 The cast of the original BBC series
The original British series, which ended in 2010, followed the long-distance relationship of Gavin (Mathew Horne) from Billericay in Essex and Stacey (Joanna Page) from Barry in the Vale of Glamorgan, Wales.
The US version is set to air on FOX later this year, with it also expected to be shown on the BBC.
While the jury is still out on how the US have done with 'Gavin And Stacey', take a look at 15 UK remakes they DID get right...
LIKE US ON FACEBOOK | FOLLOW US ON TWITTER