Bucks Fizz hit 'Making Your Mind Up' has been named the nation's favourite UK Eurovision song more than three decades after its triumph.
Listeners to BBC Radio 2 listeners have been voting on their top choice among the homegrown entrants who have carried hopes over the competition's 57-year history.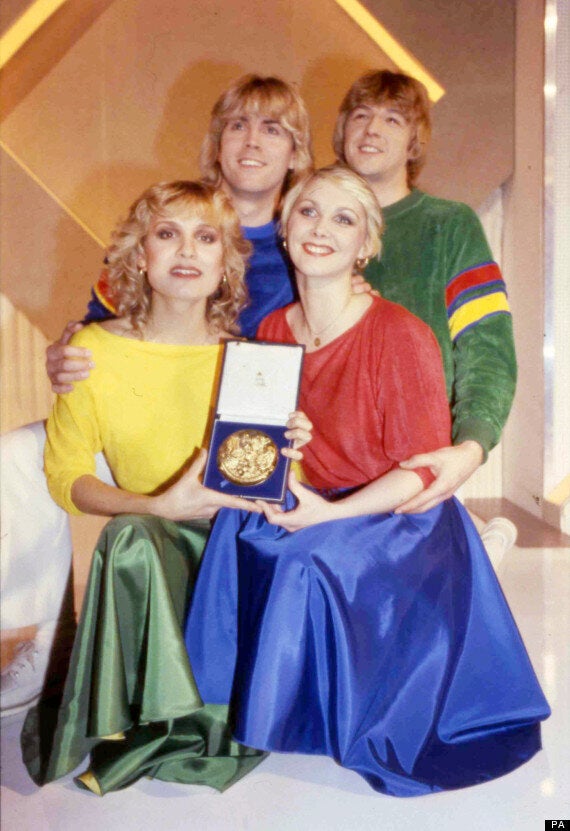 Bucks Fizz - days of glory past
The 1981 chart-topper topped the poll with barefoot sensation Sandie Shaw's 'Puppet On A String' from 1967 in second place.
Both tracks won the contest, as did third placed Katrina And The Waves with 'Love Shine A Light' from 1997.
Gina G's 'Ooh Aah ... Just A Little Bit', which came only eighth in 1996, took fourth spot while another winner 'Save Your Kisses For Me' by Brotherhood Of Man were fifth in the poll of all-time favourites among UK entrants.
The 1969 winner 'Boom Bang-A-Bang' by Lulu - who shared the triumph with three other countries when voting was tied - limped into 12th place.
It even finished behind Scooch's 'Flying The Flag', which managed only 22nd place in the 2007 contest but came ninth in the poll of favourites.
Radio 2 host Ken Bruce - who this week was revealed to have his highest ever audience figures - announced the list during his show which was broadcast live from Malmo, Sweden, ahead of tomorrow night's contest.
Bruce, who is celebrating his 25th year of presenting Eurovision for Radio 2, said: "'Making Your Mind Up' is an all-time Eurovision classic. There was some tough competition in the running but huge congratulations to the band. I remember when we won that year and how brilliant Bucks Fizz's performance was. It was a proud moment in Eurovision's history."
Popular in the Community