The bookies have spoken, but are they right? Because their favourite for Eurovision Song Contest victory this year is very different from the one they're all talking about out there in the social media sphere.
According to betting comparison site, oddschecker.com, Denmark will be romping home with the title this year - they're well-established favourites at 8/11 odds on. A quarter of recorded punters have placed a bet for the Danes to win.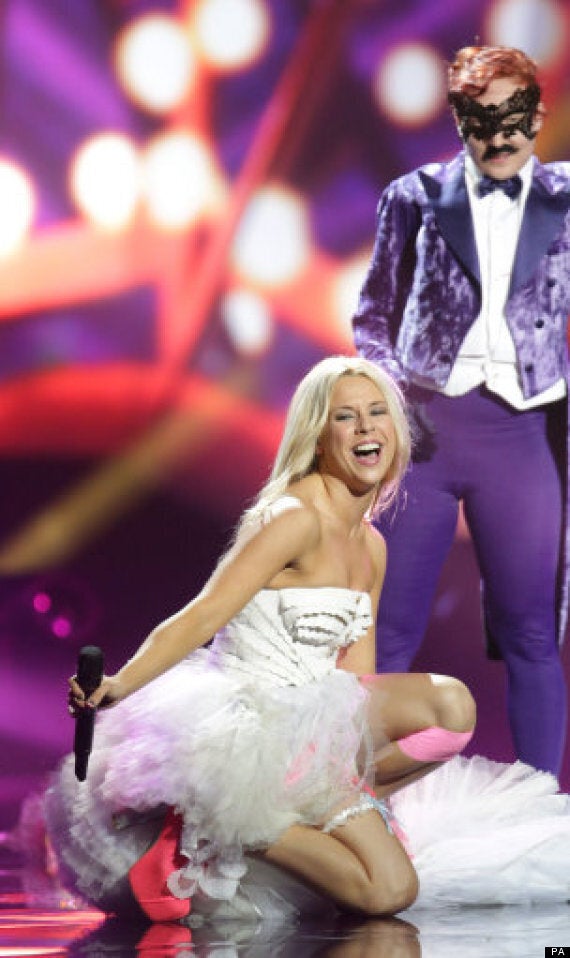 Krista Siegfrids is representing Finland - not getting a lot of love in the Twittersphere at the moment
Norway, in second place with the bookies, is lagging behind at 7/1, followed by Ukraine and Russia in third and fourth.
There seems little confidence in Bonnie Tyler bringing home the bacon for the UK - she stands at 80/1.
Performances in the semi-finals have seen some countries shifting around, such as the Netherlands, who've moved up from 33/1 to 28/1. For some bookies, this is as short as 20/1.
For some it's gone the other way, not confidence-inspiring. Sweden and Ireland have both seen their odds lengthen, now at 80/1 and 66/1 respectively.
But that's not the whole story. Over in Twitter and Facebook land, another battle is being fought, and won.
Ireland may have those long odds, but the country who previously brought us Dana and Johnny Logan, can rest easy it's currently garnering the most positive mentions on social media - 11% of all positive mentions, according to online analysis by Meltwater.
Sweden and Norway are runners-up here with 9% and 8% respectively. According to Meltwater, it's Finland who aren't getting the Twitter love, with the biggest number of negative mentions - but at least they're getting mentioned at all, unlike France who appear to have been left out completely.
Never mind, they're currently standing at odds between 125/1 and 398/1, so they probably don't mind being left alone to concentrate.
Meanwhile, the UK's entry is enjoying a respectable 6% of all positive mentions, so here's another one quickly, just in case it helps... Come on Bonnie!!!
Who's in it to win it? All the participants here...