The pregnant reality star is suffering from the age old problem of swollen feet, and her towering stilettos are doing little to help her pain by the look of things.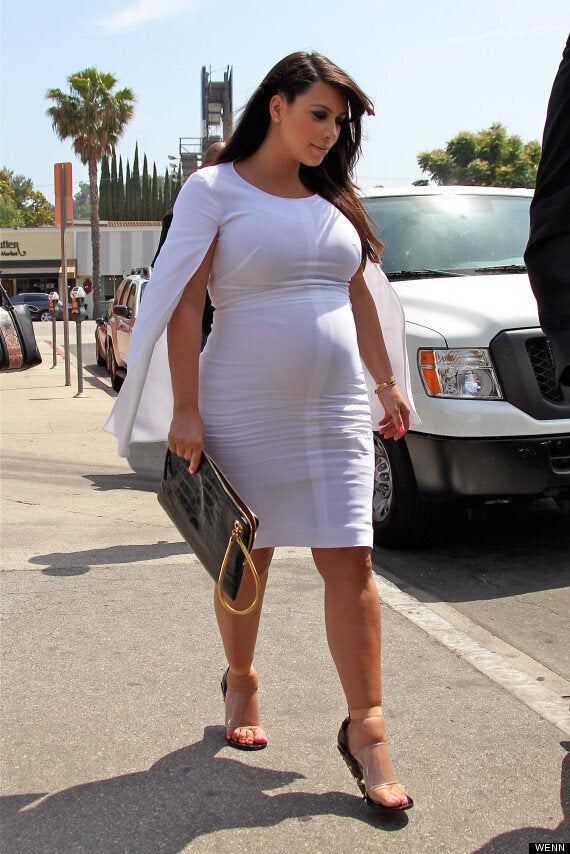 KK was papped yesterday with her tootsies spilling out of her tight shoes as she stepped out in LA.
We hope Kanye was on hand for a foot rub when she got in.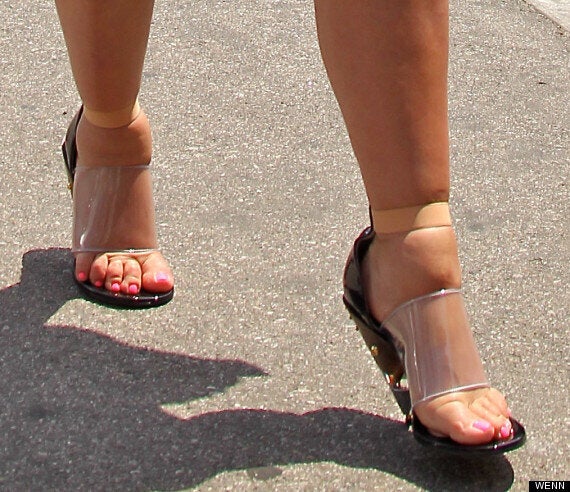 Kim has recently been complaining about her painful feet, posting a picture on Instagram of sore marks left on them by a pair of strappy shoes.
"Swollen feet or a new Givenchy tattoo?" she wrote alongside the snap.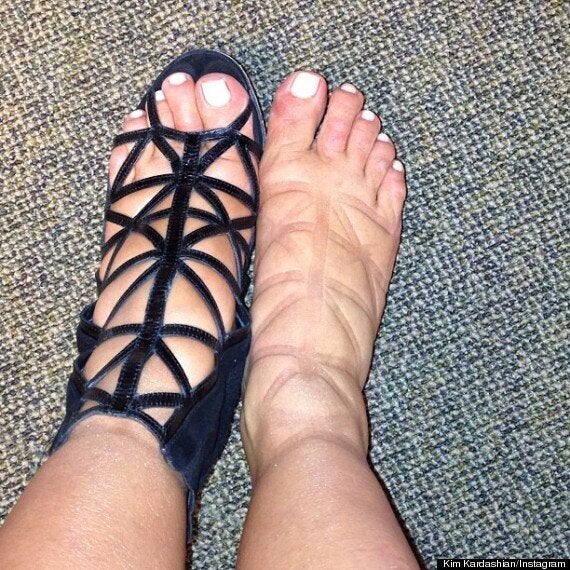 On Thursday, Cheryl Cole reached out to Kim to defend her over criticism about her pregnancy weight.
In a somewhat out-of-the-blue move, Cheryl posted on Twitter: Dear @kimkardashian. Hi Gorgeous lady! Just wanted to send you a tweet to say I think you are an incredibly beautiful woman inside and out..
"I can only imagine how tough it is to be heavily pregnant and feeling extremely vulnerable on top of some of the daily criticism you take!"
"I admire your tenacity and send you my best wishes with the rest of your pregnancy #enjoyyourblessing x," she added.
Kim soon replied writing: "Your message really touched me! Thank you so much for the support & positivity! Its so important for women to feel confident & at peace during this amazing time! Your sweet tweet really made me smile! Xoxo."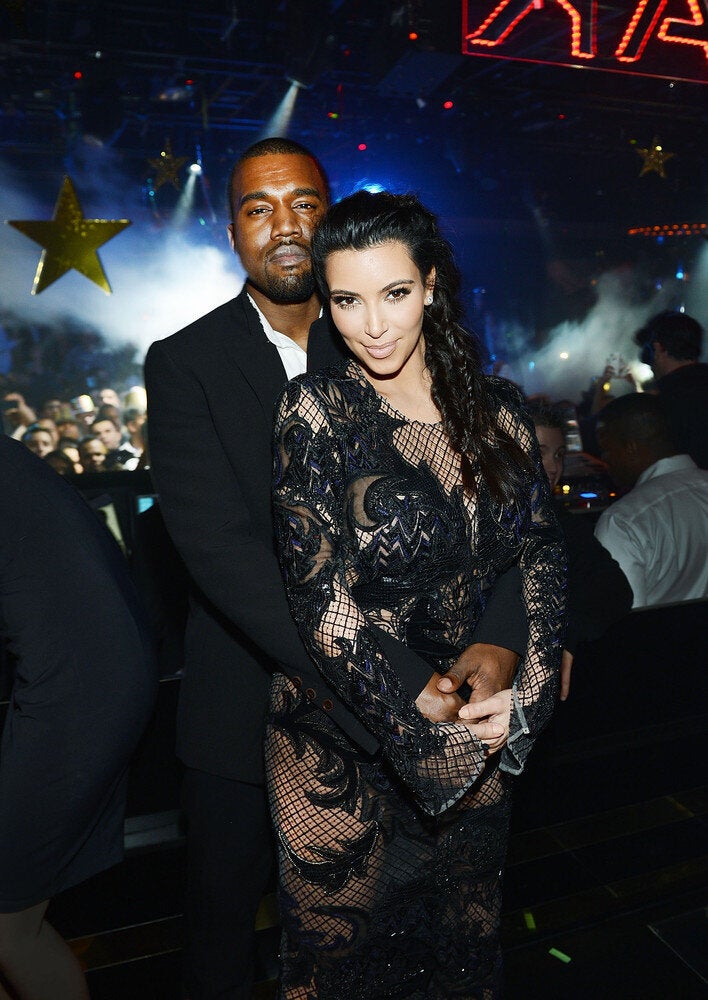 Kim Kardashian Pregnancy In Pictures
Popular in the Community