I was feeling worn out after a couple of weeks' worth of late nights, and it was all showing on my face. As getting that sleep refunded back to me wasn't an option, I opted for the next best thing - a chance to disguise the evidence, and get some colour back in the cheeks to boot.
An Oxygen 'Infusion' Facial is the latest treat on offer from high-end beauty clinics, somewhere between a facial and a 'procedure', from a Australian-developed range of treatments and products, which aim to restore vitality and elasticity to a worn out face such as mine. I opted for a the 75-minute facial to see if miracles could be performed.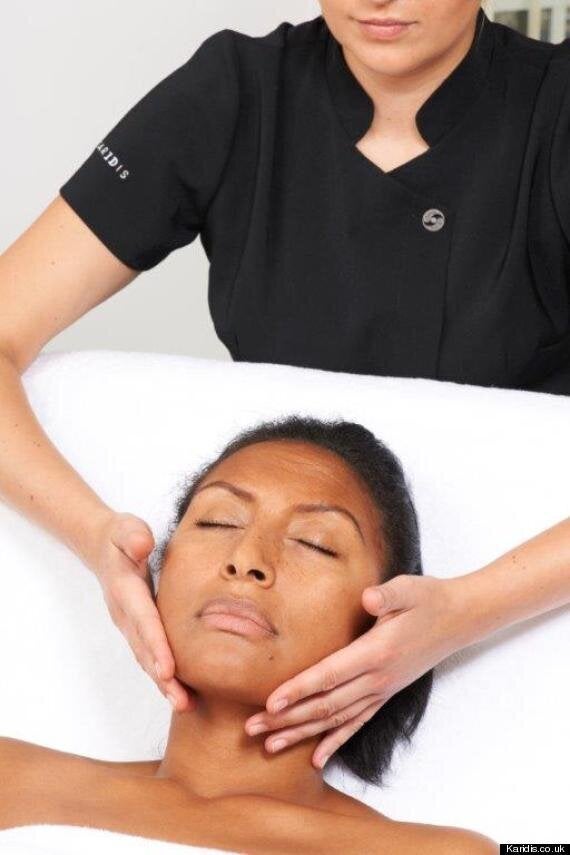 I was given a cup of strong herbal tea before being led to a treatment couch, where the therapist first rubbed a deep cleanser onto my face. It happened to be an unusually sunny afternoon, with shafts of light coming through the window and onto my face. Did I mention I was fatigued? This is my roundabout way of saying I conked straight out, for an hour, helped by the gentle puff of oxygen blowing on my face while the therapist massaged away, concentrating on eyes and brow in my case. It felt strange at first, like somebody blowing on my face through a straw, but not at all uncomfortable. At least, I think that's what was going on while I snoozed!
Afterwards, I felt thoroughly rested, and brighter-eyed, although yes, that could have been the nap. I didn't look years younger or anything, but my skin looked deeply-cleansed but without the redness you would get with a scrub. I didn't feel the need to put makeup on for my return journey or for a big evening out afterwards, which is a first.
This isn't a cheap facial, but the therapist was thorough, professional and really knew her science. I would suggest treating yourself to this one for a special occasion. As for how relaxed I felt during and afterwards… it's hard to believe those celeb types feel like this all the time. No wonder they glow on the red carpet. For the rest of us, it's simply a treat to be had somewhere in the midst of the daily grind.
Intraceuticals Infusions and skincare products are available at Karidis MediSpas St John's Wood, London and Beauty Bazaar, Harvey Nichols, Liverpool. The 75-minute treatment above is £125. See their full range of treatments and products here