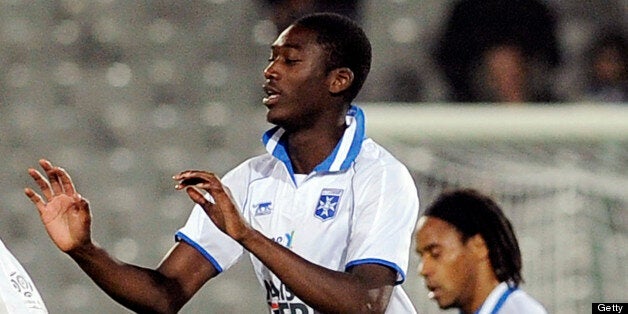 Arsenal are in "advanced talks" to sign Auxerre striker Yaya Sanogo, manager Arsène Wenger confirmed.
The France Under-21 international has scored eight goals in seven Ligue 2 games this season, with four of his appearances coming from the substitutes' bench.
Sanogo was linked with Arsenal earlier this year and Wenger finally revealed Arsenal were likely to buy the 20-year-old.
"It is in advanced stages but it is not done," Wenger said at his pre-match press conference. "I'm very confident. He is a big talent."
Wenger also paid tribute to former England captain, David Beckham, who announced his retirement yesterday.
Beckham trained with Arsenal in January and Wenger admitted he was interested in signing the former England captain a few seasons ago.
"Yes [we were interested], but it was in a period when we couldn't afford to pay his wages," Wenger added.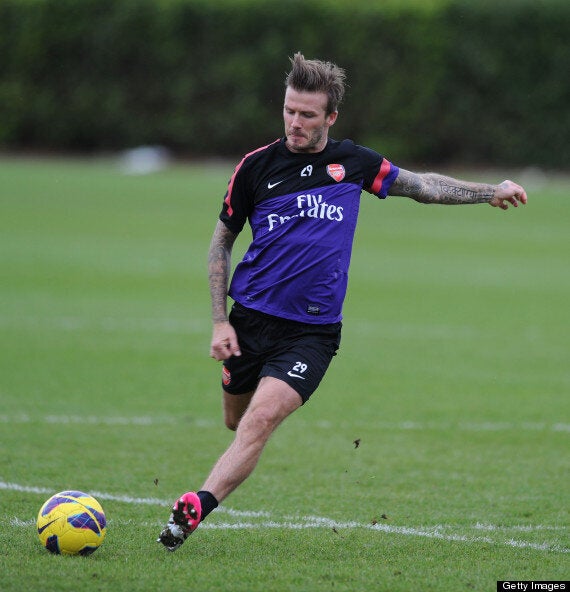 Beckham training with Arsenal in January
"It was always a pleasure to have him here. He gained respect from everybody through commitment and dedication."
Wenger was also asked about the possibility of signing Wayne Rooney, whose future at Manchester United is in doubt after he requested a transfer from the club for the second time in three seasons.
The Gunners have been linked with a move for the striker, a constant thorn in their side over the past decade, this week.
However Wenger reined in fans' expectations of a move for the 27-year-old.
"I don't know if Man United would sell him. The first thing we would do is to call Man United, which we have not done."
Popular in the Community