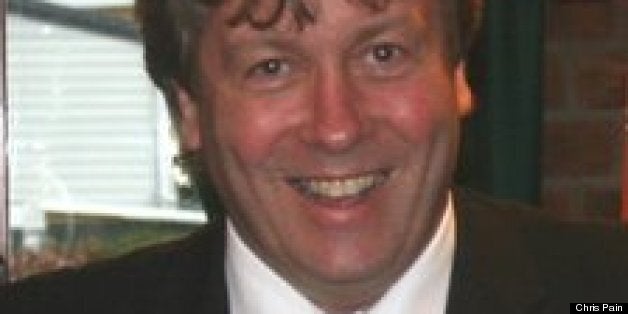 All 16 Ukip members of Lincoln council have refused to sign an anti-racism pledge set up to ensure all county residents are treated equally and have the same rights to services.
Chris Pain, leader of the county council's Ukip group said he could not sign the document as it "pushes forward the chance of multiculturalism, one of the fundamental things that's wrong with our society," reported This is Lincolnshire.
The document was a reaffirmation of an equality pledge put forward under Labour six years ago, which states that Lincolnshire County Council recognises the diversity of communities in Lincolnshire and is committed to serve all people equally.
Pain told the Huffington Post UK: "I have friends of all creeds and colours, there is no way you can describe this [abstention] as a racist act.
"This had not been presented to us before and when we looked at the wording, it was pushing out the idea of multiculturalism rather than integration. Multiculturalism is out-dated; the concept of multiculturalism has been dropped by Labour and Conservative governments. It's not fit for purpose.
"I've said if they want a correct agreement I will contact my barrister and they will draw one up."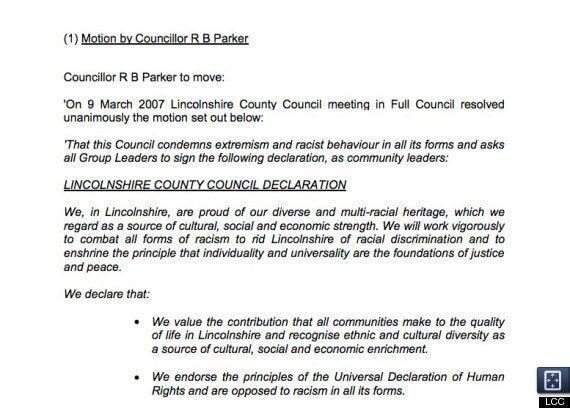 The motion, put forward by Labour councillor Rob Parker was signed by all the councillors six years ago. He told The Huffington Post Uk he was disappointed by Ukip's abstention.
He said: "I wanted to reassure the people of Lincolnshire they were adequately represented. Of the 76 councillors there, 60 voted in favour, only Ukip abstained.
"Their reasons for not signing were not substantiated. They didn't refer to anything apart from the race issue, which they were not in favour of and they didn't make much of a case for it. I'm disappointed in the message about where Ukip stand that has been sent out to the electorate."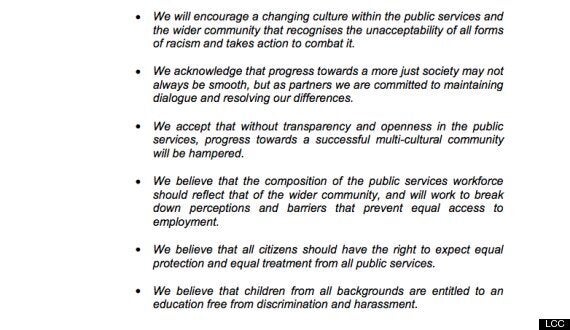 Labour councillor Sarah Dodds told The Huffington Post UK that Ukip showed "preposterous arrogance" by refusing to sign the document.
She said: "It was felt that now Ukip have seats on the council it was important they signed up to it too. Signing it would also give them an opportunity to reassure other councillors they are committed to the role. However they just refused point blank.
"Lincolnshire County Council have a legal responsibility to provide services in a way that is non discriminatory. Whether or not Ukip want to do that is up to them. They were elected to represent all of Lincolnshire and if they don't want to do that then shame on them. It shows the preposterous amount of arrogance the party has, that they think they can flout the vote and go against the law.

Ukip Councillor Richard Geoffrey Fairman told The Huffington Post UK they were surprised by the motion, which was put forward so late as to give the party little time to digest it. He said: "Some parts of it were politically correct and therefore not right. My main stance is anything that is politically correct is probably wrong. These parts concerned racism and human rights, the human rights that are allowing criminals in this country to avoid deportation."
After last month's election, the Conservatives lost overall control of the council, with 36 Tory councillors in a coalition with three independents and three Lib Dems. Ukip has 16 seats; there are seven independents in opposition and 12 Labour councillors.
Popular in the Community