Sunday night saw the return of Jason Isaacs in crowd-pleasing form as Jackson Brodie, the flawed hero of Kate Atkinson's 'Case Histories' series.
Here, like Atkinson's earlier tales, were three intertwining stories - the first a case presented to Jackson, Philip Marlowe style, by a comely lady looking for her past, the second a retired police offer finding herself in a pickle after spontaneously buying a child in a public car park and, as ever, Jackson's own internal demons.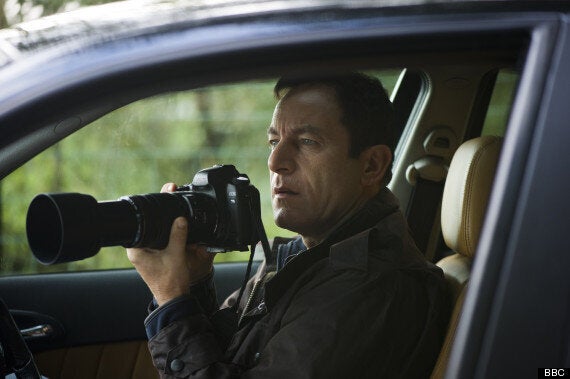 Jason Isaacs was back in action as beleaguered private investigator Jackson Brodie
For a private investigator, he had a few questions to answer himself - where he'd been when he told everyone he was in New Zealand, why he hadn't bothered phoning his lady friend, a suitably indignant Louise, in all that time, why he remained equally indignant when she'd given up and decided to marry someone else...
As we're used to with Atkinson's tales, the present was invariably wrapped up with the past, leaving Jackson, as customarily, to shake his head at the strangeness of folk, and somehow remain compassionate despite being foiled into first a tragic sting, and then a solid beating in a case of mistaken identity.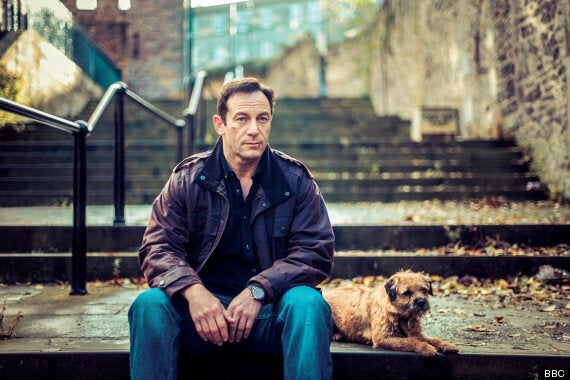 One man and his dog... even if Jackson was doing his best to give away his furry friend
Good to see Victoria Wood in straight acting form, all well-meaning but quirky, full of the same potential menace as Pauline Quirke, but the series falls or flys on the appeal of Brodie.
Jason Isaacs continues to inhabit perfectly this weary optimist… with his failed personal life, his pugnaciousness, and his solitude save for his new pooch pal, The Ambassador. Surely there's hope for anyone with that furry mop sitting on the passenger seat.