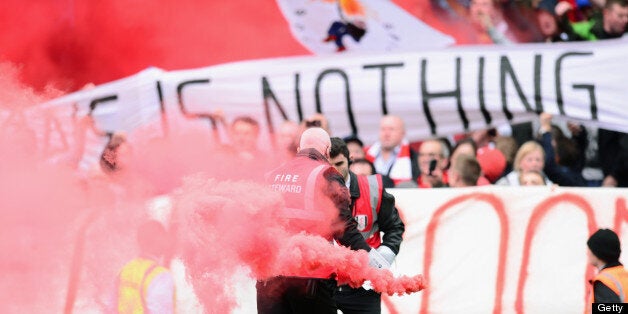 It's 89 days until the Barclays Premier League's 2013-14 season commences, which offers supporters plenty of time to reflect on another lively campaign which proved to be Sir Alex Ferguson's last.
The title race was surprisingly underwhelming as Roberto Mancini's Manchester City offered the most feeble championship defence since Blackburn in the mid-90s and the relegation battle was not so much a dogfight as a suicide pact. Some tipped QPR for Europe...
Racism, and its context, was a recurring topic, the Twitteratti's outrage intensified and there was cause for reflection on the game's progress when Margaret Thatcher, the bête noire of thousands of fans, passed away in April.
Despite English football taking itself too seriously to such a risible extent a bunch of white men in tuxedos found a black man from Georgia saying "n****r", the football was often pretty good.
Here are some of the snapshots from the season...
Popular in the Community