Miguel might have believed he could fly but he was seemingly a little over confident at the Billboard Music Awards on Sunday, after he landed on a fan's head.
In the video above - featuring handy slow-mo footage - the 'Adorn' singer, dressed in a tight white suit, mis-timed a jump from the stage with his right leg landing on top of one woman's head and his left side bashing another fan's arm.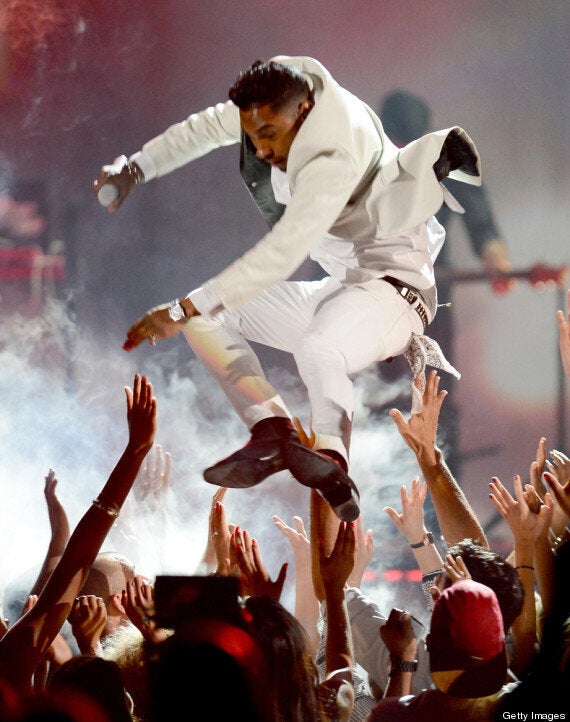 "Unfortunately we did not meet under the best circumstances, but I think we're okay."
He added: "The crazy thing is, when you're performing and you're just kind of into it, you never know where it's gonna go and where you're gonna go with it, and how that might turn out.
"So this is one of the less favourable moments. [I] got caught up in the moment, thank goodness Khyati is okay."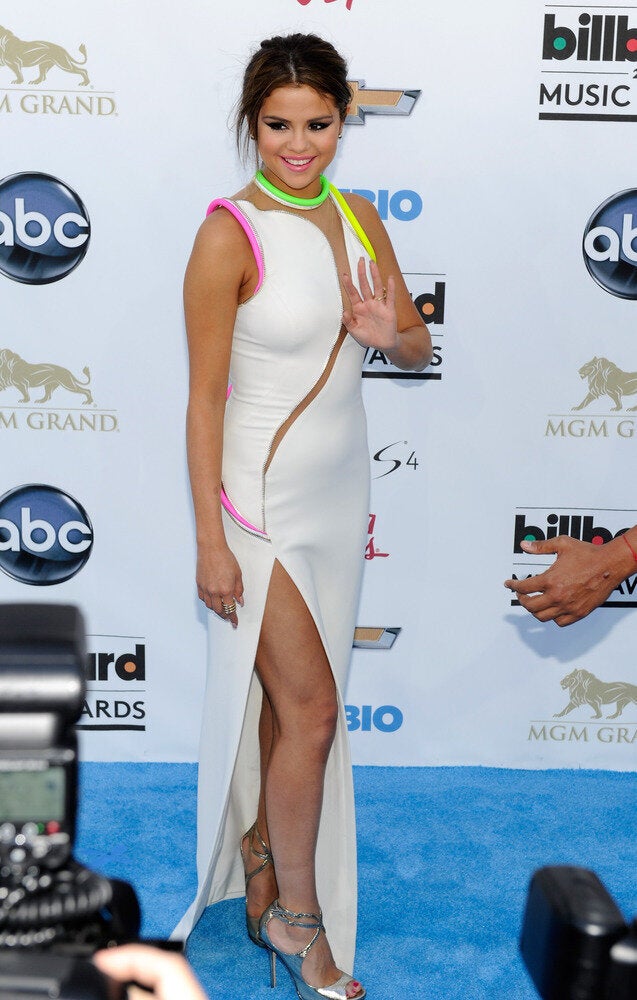 Billboard Awards 2013

Popular in the Community