Nike are showing signs of recovery after some woeful kits in recent years, and Barcelona's home strip for the 2013-14 season is one of the beneficiaries.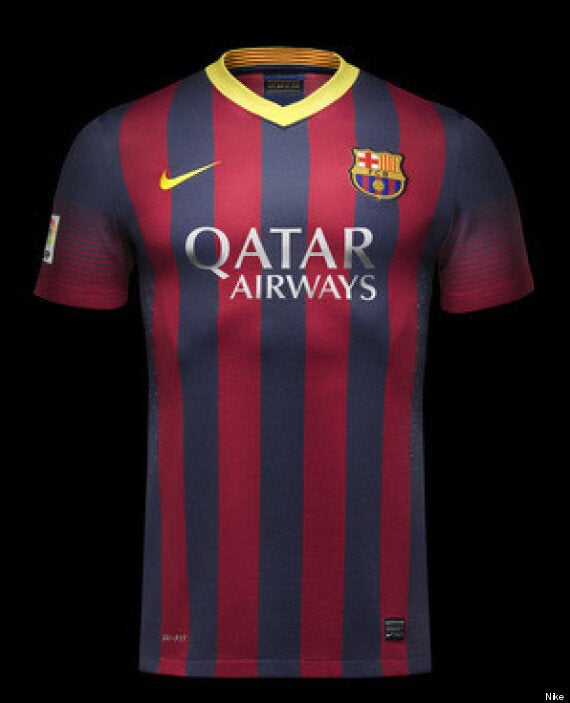 Barça have been tailored by Nike since 1998
Catalonia's "senyera" flag features on the yellow collar, in what is the first time the flag has been "completely integrated in the shirt".
Barça's pretentious motto - "Més que un Club" - also appears on the rear of the neck.
Nike have designed Barcelona's kits since 1998, when they replaced the nifty Kappa jerseys worn by Koeman, Romario, Stoichkov, Ronaldo et al.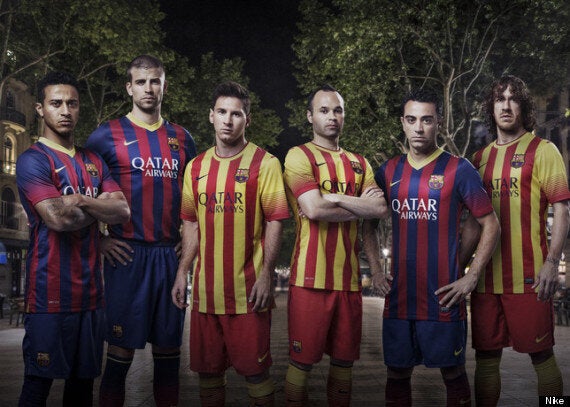 Barcelona's stars pose in their new home and away jerseys