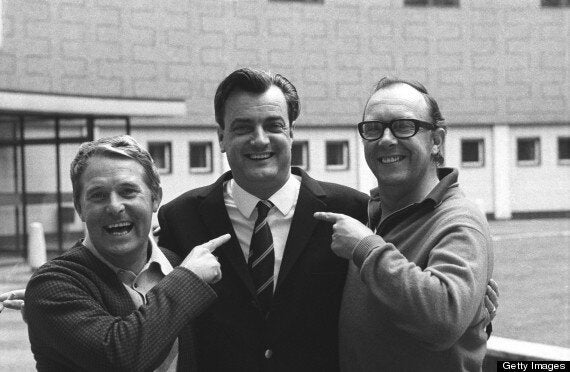 The 'Golden Triangle': Wise, Braben and Morecambe
Norma Farnes said: "The writer Eddie Braben, the third man behind the success of Morecambe and Wise, died this morning at the age of 82 after a short illness.
"It was Billy Cotton Jnr at the BBC who recognised the brilliance of Eddie's writing was the ideal marriage that would guarantee the success of Morecambe and Wise
"He is survived by his loving wife Dee, three children and six grandchildren."
Sir Bruce Forsyth, who worked with Braben on 'Play Your Cards Right', said: "This is sad news, it really is. He was a fantastic writer."
The 'Strictly Come Dancing' host said he was surprised to hear of the comedian's death, because he had recently seen him and he had "looked fine".
Paying tribute to Braben's work, he said: "What he did for Eric (Morecambe) and Ernie (Wise) was incredible.
"He was the third man of the comedy.
"I wish I could have been doing the kind of shows he had written.
"His jokes and style of writing will be sorely missed in the business."
Braben, who was born in Liverpool, sold his first joke to Charlie Chester, and went on to write material for David Frost and Arthur Askey, but it was his work for Ken Dodd and later Morecambe and Wise that made his name.
It was Braben who helped create their comic personas for the screen - Ernie Wise, naive and endlessly optimistic, and Eric Morecamble, more worldly but also somehow innocent. Braben also came up with the idea of putting them in a flat together, and even a double bed, in a different era when the most they got up to was reading books, Ernie some literary tome, Eric his comics.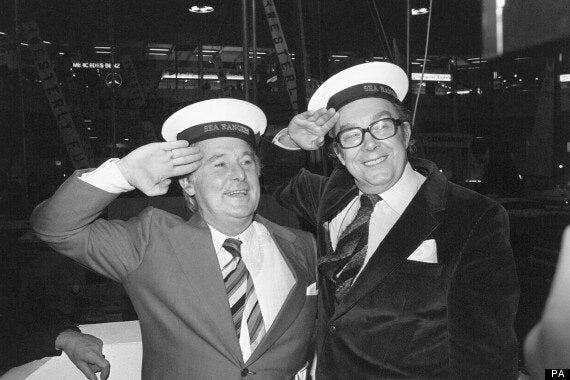 Family favourites Morecambe and Wise