Stoke manager Tony Pulis is set to leave the club after almost seven years in charge, according to a Stoke Sentinel report.
The 55-year-old's future has been the subject of speculation for a few weeks after a disappointing end to the season.
Pulis had a meeting with chairman Peter Coates on Tuesday morning at which it appears a decision was taken to make a change.
Pulis, who after the retirement of Sir Alex Ferguson and David Moyes' promotion to the Manchester United job is the second-longest serving manager in the country, would leave Stoke in a far better position than he found them.
Arsène Wenger, who arrived at Arsenal in 1996, is now the only Premier League manager appointed before 2010.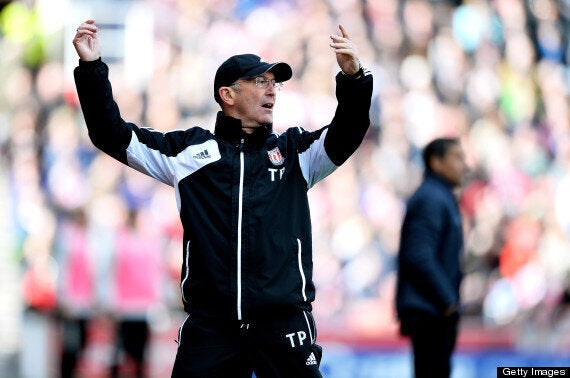 Pulis began his second Stoke tenure in 2006
Within two years of taking over for his second spell in charge he won promotion to the Premier League, where they have never finished below 14th.
He also led them to their first FA Cup final and consequently into the Europa League.
However, a poor run in the second half of this season - during which the Potters won just three of their last 19 league matches and briefly raised relegation fears - saw them finish with their lowest Premier League points tally.
Also Pulis' style of football has often criticised for being over-physical and relying too heavily on the 'long ball'.
Related