Transfer talk is back like Arnie in The Terminator, and the man driving a car into the building is none other than, er, Kolo Touré. For he could looks set to leave last year's Barclays Premier League champions Manchester City to join Liverpool for a free.
The 32-year-old has enjoyed something of a resurgence after what was a bumbling start to his City career. He was suspended for six months for failing a drug test in 2011 and allegations about his private life pushed him beyond the fringes of Roberto Mancini's squad.
Yet he performed excellently in Vincent Kompany's absence earlier this year and, costing nothing, is a risk-free addition to Brendan Rodgers' Liverpool squad. There could be no more 2 Unlimited at Eastlands
Jamie Carragher's retirement means Liverpool lack leadership in defence, which, realistically, Touré will not offer, so a high-quality central defender remains a priority.
Moyes wants to keep Rooney, say the Guardian, which is hardly surprising. Sir Alex Ferguson said United don't want to sell the 27-year-old striker, yet that doesn't necessarily mean he was telling the truth. Fergie once opined, "If an Italian serves me pasta, I always check under the sauce." The irony. "Somehow, they think I should replace Fergie."
Should United receive £25 million for Rooney it is unlikely they would reject such a generous fee for a player with two years remaining on his contract and who is a shadow of the player he once was. The majority of United fans also seem receptive to Rooney leaving, providing the fee is re-invested in the squad, while his departure would allow Shinji Kagawa to play a more pivotal role in the team.
Gareth Bale joined Tottenham in 2007 and in 2008, 2010, 2011 and 2012 he has signed new contracts. So guess what could happen in 2013?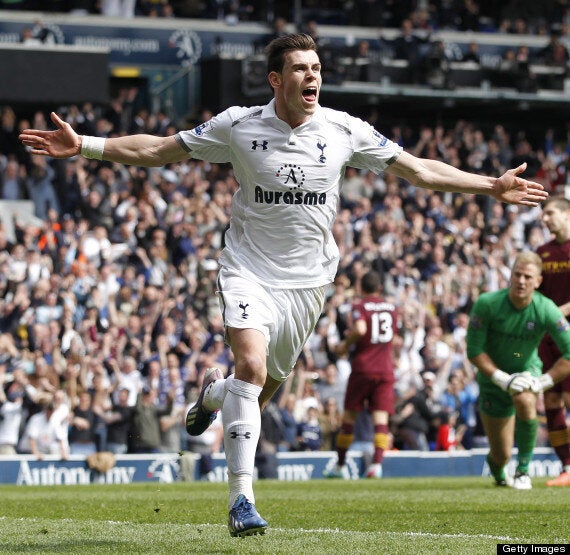 Gareth Bale hears news of how much more he will earn at Spurs
The Standard claims the Welshman could ink a new £130,000 a week deal, with the understanding that if a £50m is tabled for him in 2014 he can leave White Hart Lane.
Logically, if Bale does receive a pay rise he should hope Spurs' notoriously miserly hierarchy will sufficiently strengthen the squad - something they have failed to do the last three summers. One of the top 10 players in Europe yet set to be starved of Champions League football for a third consecutive campaign, it would be a commendable show of £oya£ty if he sticks around.
The Mirror give Bale cause for hope of a better 2013-14, with Christian Benteke and David Villa earmarked as transfer targets. The cumbersome Emmanuel Adebayor and Clint Dempsey, meanwhile, could be eased out of the Lane.
Arsène Wenger at PSG would have been a hoot. All those Qatari riches yet refusing to spend them. But now Arsenal are ready to spend £70m this summer as they bid to stop nine years becoming 10 without a trophy, allege the Mirror again.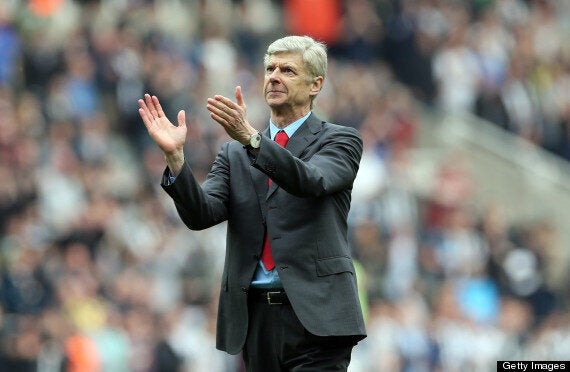 "They look so happy with fourth, maybe there's no need to spend..."
And across the Channel, and L'Èquipe write that Zlatan Ibrahimović and Thiago Silva will remain with PSG even if Carlo Ancelotti does replace José Mourinho at Real Madrid.
Popular in the Community