The Hangover baby is all grown up, but he's still wearing blue...
The Wolfpack's smallest member was spotted on the red carpet for 'The Hangover 3' premiere in Hollywood on Monday, as he reprises his role in the franchise.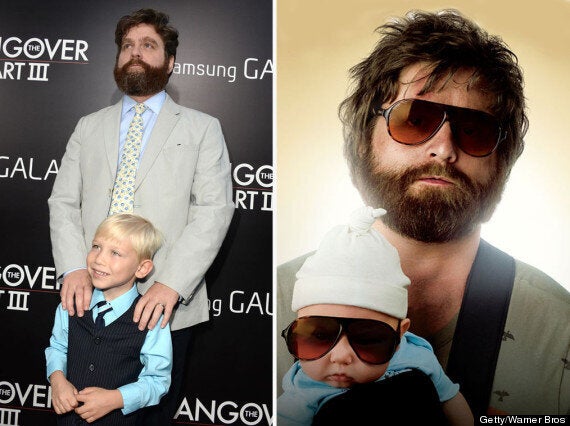 This time The Hangover baby, played by blonde five-year-old Grant Holmquist, will be called Tyler, not Carlos, and, as he posed with Zach Galifianakis for photos he looked every bit the Hollywood star.
Despite appearing previously in the franchise, Holmquist reportedly had to beat several six-year-olds to resume his role as the son of a stripper named Jade (Heather Graham) in the testosterone-filled film.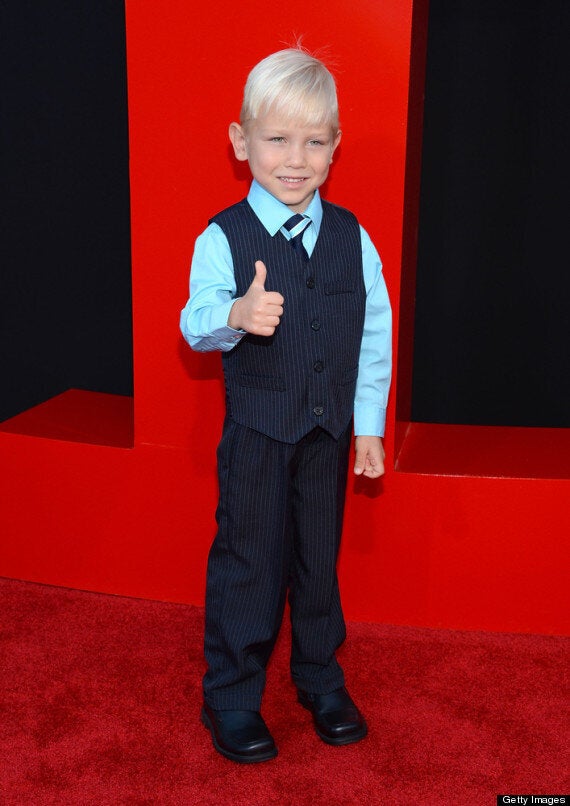 The young star wasn't the only person Galifianakis posed with at the premiere. He also brought along a formerly homeless woman named Elizabeth "Mimi" Haist.
She had been Galifianakis' date to 'The Campaign' and 'The Hangover 2' premieres as well, but no one knew she was before.
The comic actor met Los Angeles laundry woman Haist almost 20 years ago and, after learning she was homeless, he got her a one-bedroom apartment and began paying her rent, the Daily News reports.
Popular in the Community