Manuel Pellegrini has confirmed he will leave Málaga at the end of the season.
The Chilean head coach has been heavily tipped to fill the vacancy left by Roberto Mancini at Manchester City this summer and has now stated he will not be in charge of the Champions League quarter-finalists next season.
He said, according to Spanish newspaper website Marca.com: "My coaching staff and I are separating from Málaga but our union with this city will be eternal.
"I'm going for sporting reasons."
The 59-year-old's exit from La Rosaleda has been largely expected for weeks although the club themselves have yet to confirm his departure.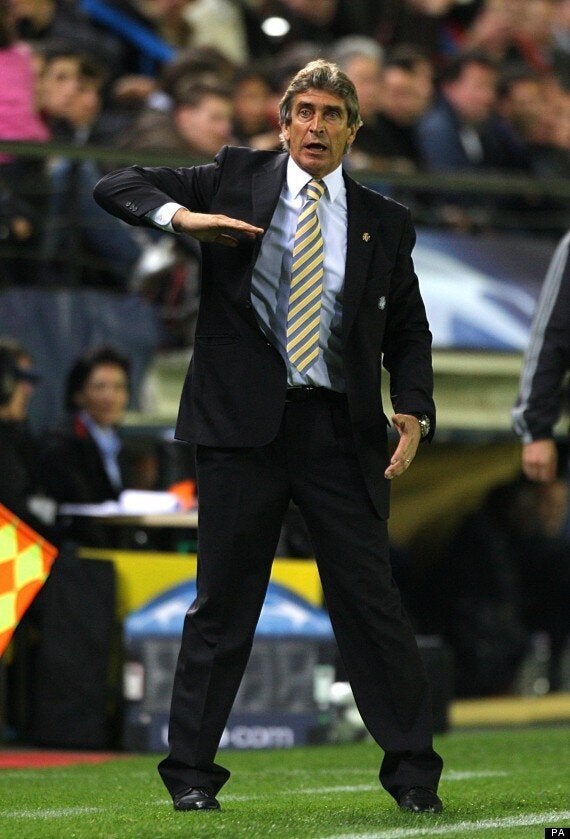 Pellegrini took Málaga to the Champions League quarter-finals this season
His name was being linked with City before Mancini's exit on May 13, although Pellegrini denied that a deal had already been done following the goalless draw with Sevilla on May 12.
"I deny here and now being the new coach of Manchester City, I haven't signed any agreement with anybody," Pellegrini said on his club's official website at the time.
"I've been fortunate enough, and very proud, that every year the big clubs have shown an interest in me.
"I have an agreement with Málaga not to talk to anyone and nothing has been agreed with any other club.
"I hope in the coming weeks that things will become a little clearer about what is going to be the future here at this club."
That time appears to have come with Pellegrini confirming at a function today that he will leave Málaga after two-and-a-half years in charge.
Popular in the Community