Eva Longoria was the most covered up we've seen her in a long time as she graduated at an LA university on Wednesday.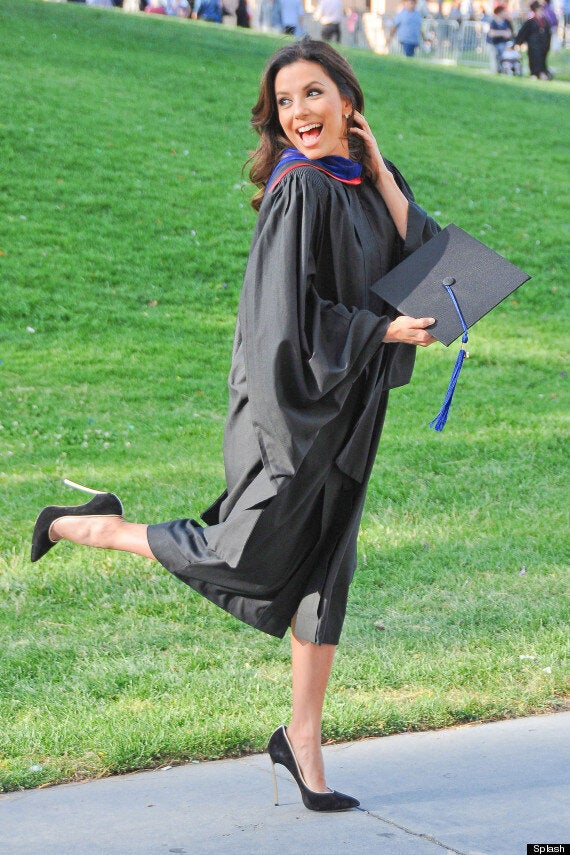 She has been awarded her Master's degree in Chicano Studies from California State University and left Cannes early to jet back for the ceremony.
She tweeted before hand: "Big day today!!! Very excited to graduate for my Master's degree in Chicano Studies! You're never too old or too busy to continue your education!"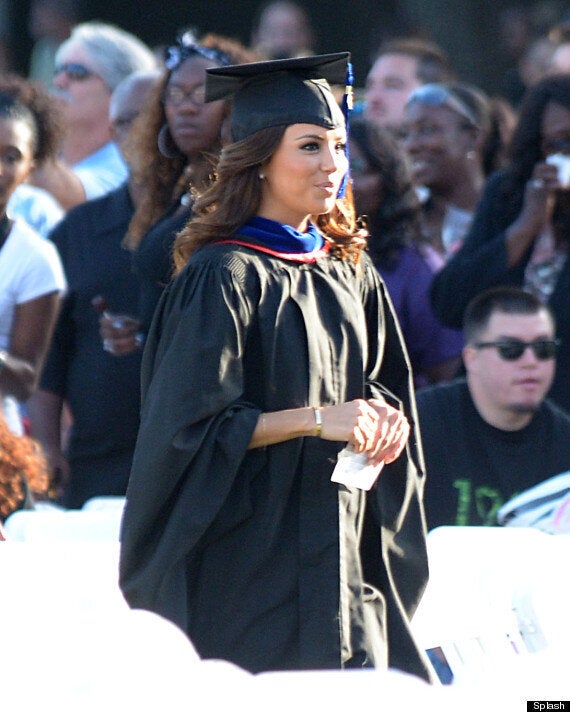 Unlike other some celebs who are awarded 'honorary degrees', it seems Eva has been working as hard as other students, as earlier this month, she revealed to E! news she was working on her thesis.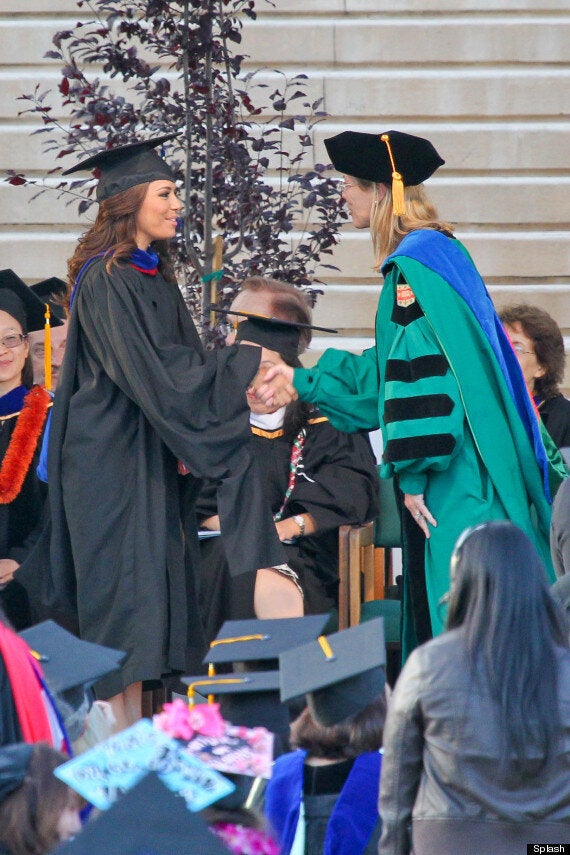 It isn't her first degree either, as she has a Bachelor of Science degree in Kinesiology from Texas A&M University.