Mark Hughes has emerged as favourite to succeed Tony Pulis as Stoke City manager, in a move which could intensify neutrals' hatred for the Potters.
Like clubs bankrolled by billionaires with shady backgrounds or hailing from a country with questionable ethics, nobody outside of Stoke seems to like Stoke.
Since their promotion to the Barclays Premier League in 2008, they have been panned on an annual basis for their aggressive approach, although it is their supporters who arguably intensify the malevolence.
Asked about the home fans' behaviour, Gunners manager Arsène Wenger sounded unsurprised.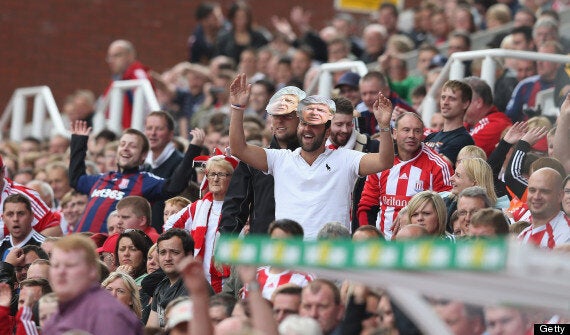 Stoke fans regularly mock Arsène Wenger at the Britannia
"Its disappointing. I don't see what the boy has done wrong. He was out for a year, he's never said anything," he said.
Potters fans also greeted Ramsey's introduction as a second-half substitute by hollering Shawcross' name.
Now Pulis has gone, there is an opportunity for the club, owned by the Coates family, to hire a coach who could change the team's image and manage a more attractive style of football.
However positive Hughes' managerial approach may be, it will be outweighed by neutrals' contempt for someone whose reputation has nosedived as a manager.
Respected and adored as a player, Hughes' gruffness and arrogance as a manager has infuriated fans from Everton to Fulham to Arsenal. Evertonians, smarting from comments Hughes made as Manchester City manager when he allegedly encouraged Joleon Lescott to force a move to Eastlands, seem genuinely terrified at the prospect of him replacing David Moyes.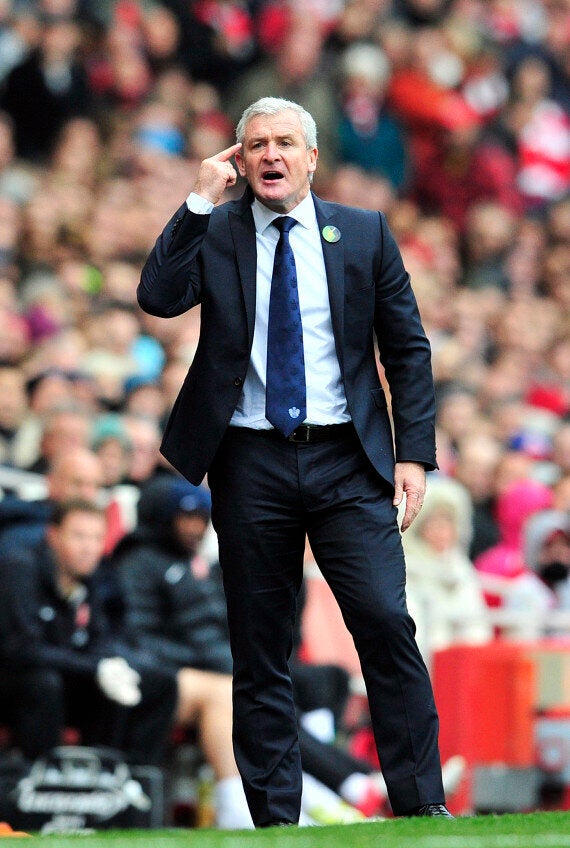 Hughes has managed four Premier League clubs
"You ask 100 people, 99 will say it's very bad and the hundredth will be Mark Hughes," Wenger quipped.
Some Manchester United fans who clamoured for Hughes' return from Barcelona in the late 80s now sardonically refer to him as "Leslie Hughes" (his actual name) because "Mark Hughes was a legend".
At Fulham, Hughes' hubris was established with the dismantling of a wall. The first thing he did as manager of the Cottagers was to ask for a bigger desk and a bigger office, a new computer was ordered and a big leather chair, while builders were brought in to knock down the adjoining wall and extend the office. He left after a year, questioning the club's ambition.
Then there was his 10-month disaster at Queens Park Rangers. Coincidentally, it was only because of Stoke they avoided relegation in 2012, but the mercenary recruitment drive in the summer signalled the start of a dire campaign and Hughes was sacked in November, having failed to win any of his opening 12 league games.
One of Sir Alex Ferguson's finest strikers at United, the Scot's retirement enabled Hughes to promote himself as a candidate for any managerial vacancies. Look at the bookcase...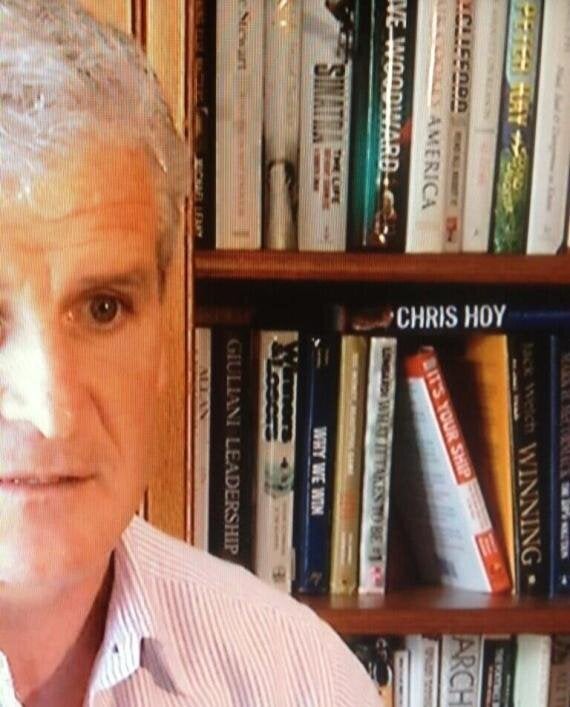 His behaviour and failures since he left Blackburn in 2008 (he rubbed people the wrong way during his four years at Ewood Park as well) has overshadowed the sterling work he did with the Welsh national team and Rovers. Yet he may be the right fit at the Britannia Stadium. Both coach and club may want to change.
Popular in the Community