Manchester City fans have expressed their gratitude for former manager Roberto Mancini by placing an advert in Italian newspaper La Gazzetta dello Sport.
Mancini thanked City fans after he was sacked by the club two weeks ago by paying over £3,000 for a full-page advert in the Manchester Evening News.
And City fans, whose unanimous support for the Italian at the FA Cup final could not spare him the sack, raised £7,000 to reciprocate the message.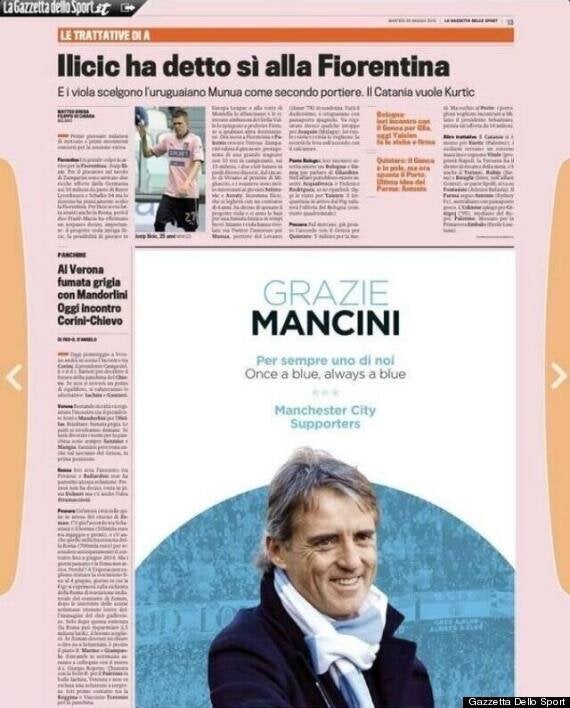 The advert reads "Grazie Mancini - Once a blue, always a blue."
Student Adam Keyworth, 21, started an online campaign with assistance from Gazzetta writer Tancredi Palmeri.
Popular in the Community