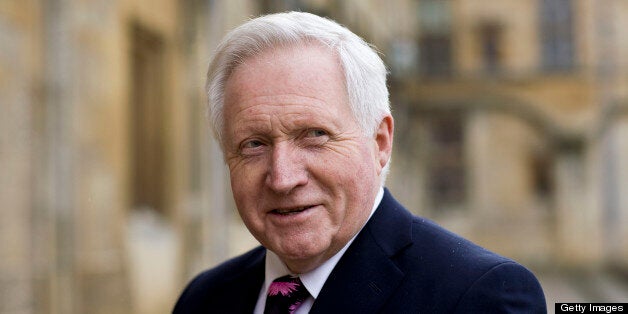 David Dimbleby has slammed Boris Johnson for his "disgraceful" behaviour during his time in the exclusive Oxford University Bullingdon Club.
The BBC Question Time presenter, who was himself a member of the club, told the Radio Times that the mayor, David Cameron and George Osborne had turned the 200-year-old group from a well behaved gentleman's club into a riotous organisation.
"We never broke any windows or got wildly drunk. It was a completely different organisation from what it became when Boris Johnson, David Cameron and George Osborne joined," he said.
Dimbleby said he was "very proud" of his membership. "We never did these disgusting, disgraceful things that Boris did," he said.
A recent BBC profile of Johnson revealed despite his public embarrassment over the club, Johnson still greets its alumni with a cry of :"Buller, Buller, Buller!"
Asked about the club he said it was "a truly shameful vignette of almost superhuman undergraduate arrogance, toffishness and twittishness".
The prime minister is also sensitive about his membership and has previously admitted to be "deeply embarrassed" about having joined.
A photograph showing a young Cameron alongside Johnson is rarely seen in the press after the agency which owns the snap withdrew permission for it to be used.
The restrictions have prevented Labour from seizing on the photograph as evidence of the prime minister's "posh boy" credentials. The Conservative Party has always denied urging access to the photo to be banned.
In a highly personal attack Ed Miliband recently told Cameron during a heated session of prime minister's questions that he would not take lessons on bullying from a former member of the Bullingdon Club. "Have you wrecked a restaurant recently?" he asked.