The culture of business "does not need to change" in order to attract more women into boardrooms, Business Secretary Vince Cable has said.
Speaking to The Huffington Post UK at a Start Up loans event aimed at female entrepreneurs, Cable acknowledged there are a "pathetically low level" of women at the top of the UK's biggest companies, but said the government was not aiming to change how boardrooms operated.
"Business is hard, competitive and there are failures. I don't think the culture needs to change so women can get into it," he said.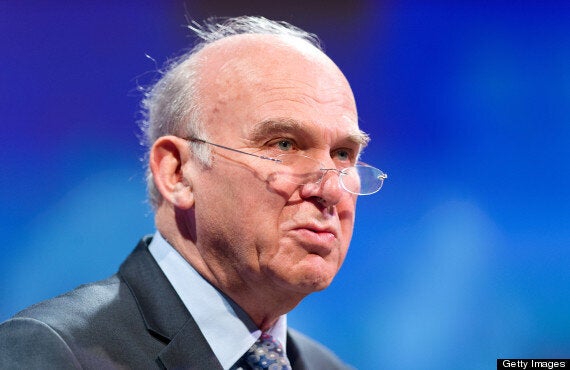 Vince Cable was speaking at an Start Up Loans event to support female entrepreneurs
Quotas too, he said, were not a solution, but the government still hopes to achieve a now seemingly-impossible goal of 25% of boardroom members being women by 2015.
"We want to put on pressure, to name and shame, not to impose quotas," he said.
But the cabinet needs to put its own house in order, Cable admitted. "We know women are underrepresented in both sides of the coalition, and in parliament, which should be representative of the country. We acknowledge and understand that."
Responding to reports on Tuesday that one in five shops on the high street could be gone by 2018, a cautious Cable, frequently dubbed the anti-business Business Secretary, said he would "make myself look a fool by talking about green shoots".
But he added that he thought they was "moderately encouraging figures" emerging.
"The retail sector has been through a very torrid time.
"When we went into this crisis in 2008-9, there was probably 20% over capacity in the retail sector, so they expanded very rapidly on the back of unsustainable growth.
"The second reason is that there has been an enormous technological revolution in how people are ordering through email, Amazon-type companies.
"In my high street, which is in Twickenham, which I represent, it's quite a depressed town centre in some ways, but actually behind the facade you will find quite promising internet business growing.
"It is a sector that's had a lot of distress, but I think if you look at the most recent indicators, I don't want to make myself look a fool by talking about green shoots, but there are some moderately encouraging figures around retail activity in the last few months which we must hope is sustained."
He also said he was unwilling to "bash the banks" again about the poor record of lending to small businesses, and said the government was putting pressure on the biggest banks, but entrepreneurs needed to look elsewhere for funding in these economic times. "It is a massive problem but there are solutions, and it's not just slamming your head against the door of a bank," he said.
The senior Lib Dem spoke on a panel including former Dragons Den star and founder of Start Up Loans James Caan, and three successful woman entrepreneurs, Coffee Republic's Sahar Hashemi, Starter.com's Shaa Wasmund, and MOBO's Kanya King.
Popular in the Community