Beyonce is laying on extra security ahead of this weekend's Sound of Change concert at Twickenham Stadium over fears of a British stalker.
Bey has reportedly been sent threatening letters from obsessed fan, Bassey Essien of South West London ahead of her headline gig. The 'Crazy In Love' singer won an anti-harassment order in the High Court two years ago banning him from pestering her.
But security staff have been told to look out for him during Saturday's show.
A source told The Sun: "Staff have been briefed on the situation and pictures of him have been passed around.
"They've been told to keep their eyes open and be extra vigilant."
The singer was performing her hit song 'Irreplaceable' during her Mrs. Carter Show World Tour when the over-excited fan got too close for comfort, prompting the singer to threaten him with being escorted out of the venue.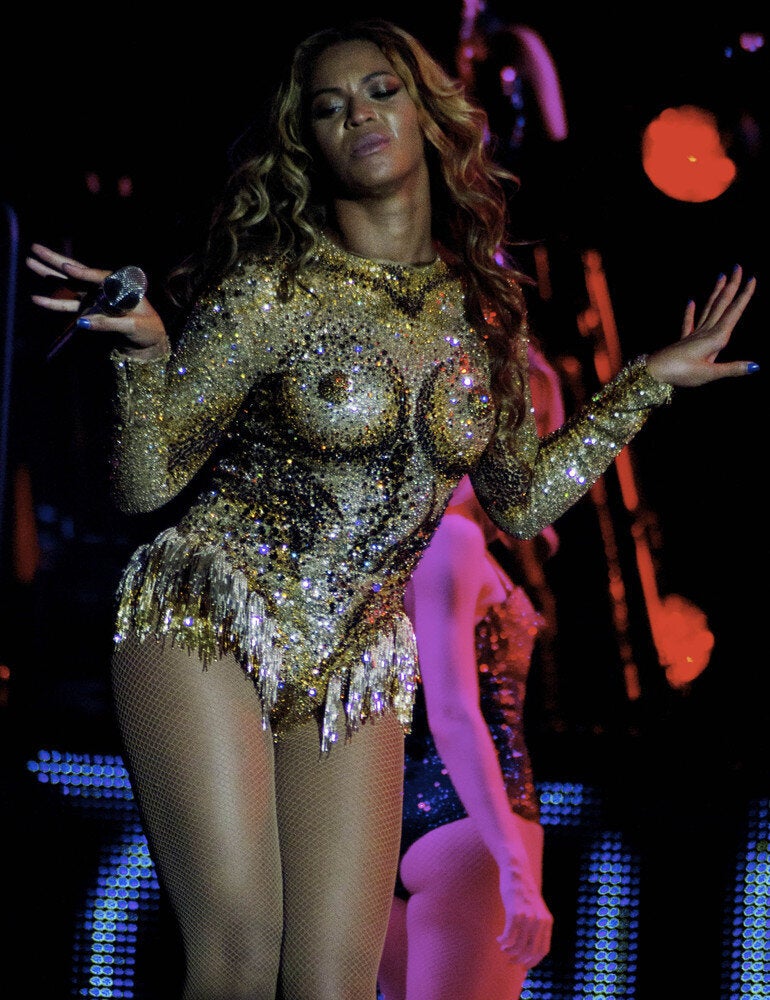 The unofficial pictures: Beyonce Knowles started her 'Mrs. Carter' world Tour