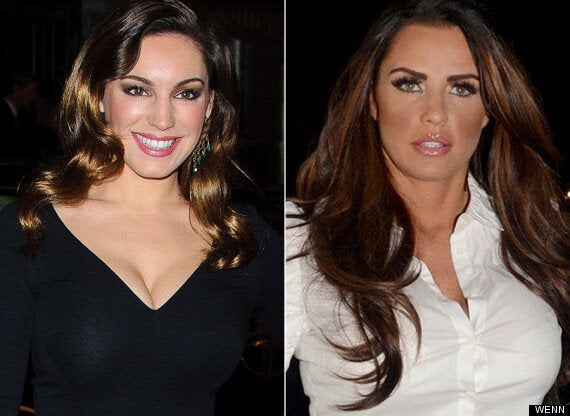 Kelly Brook and Katie Price
It all kicked off again on Thursday night, after Kelly made a jibe about Katie's marriage to stripper Kieran Hayler on 'Celebrity Juice', when Keith Lemon asked: "What did Katie Price do for her husband on their wedding day?" to which Kelly quipped: "Did she burn my calendar hanging on his wall?"
Replying to a fan on Twitter, Katie wrote: "I'm sure kelly wouldn't be laughing if I said the things danny cip said to me about her in the bedroom when I was with him hahaha."
Kelly then replied to the model, tweeting: "No but I did laugh when he turned up at my house driving your car the next day ;) I don't think you know anything."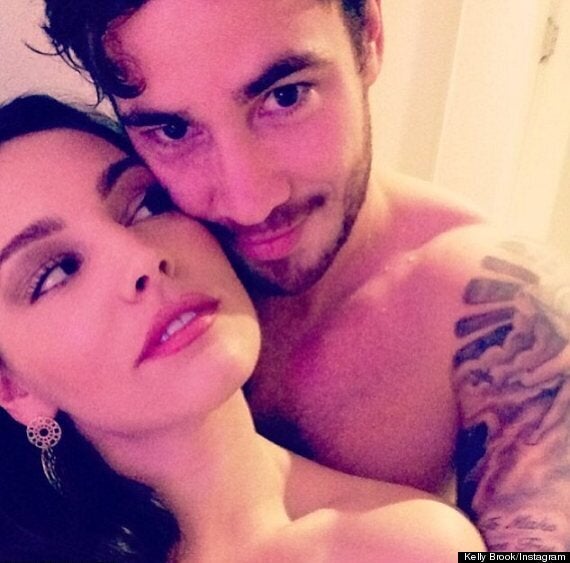 Kelly Brook and boyfriend Danny Cipriani, who used to date Katie Price
After a few days of ceasefire, Katie decided not to let sleeping dogs lie, and went on to make the claims about Danny's messages to her.
"Ask danny about his emails & texes sent to me behind your back which ill show you kieran agrees he will never be faithful," she tweeted.
"Pick up the phone if you hav a prob instead of hiding behind a tv screen to bully me!"
She added: "Thanks for confirming DC drove my car without a licence & insurance!read my auto biog out in october I reveal EVERYTHING."
Another Katie Price autobiography?! Jeez, we really can wait for that one.
Kelly has yet to respond to the latest set of tweets, and is currently on holiday in Tobago with Danny and a group of pals, where she has been posting jealousy-inducing Instagram snaps.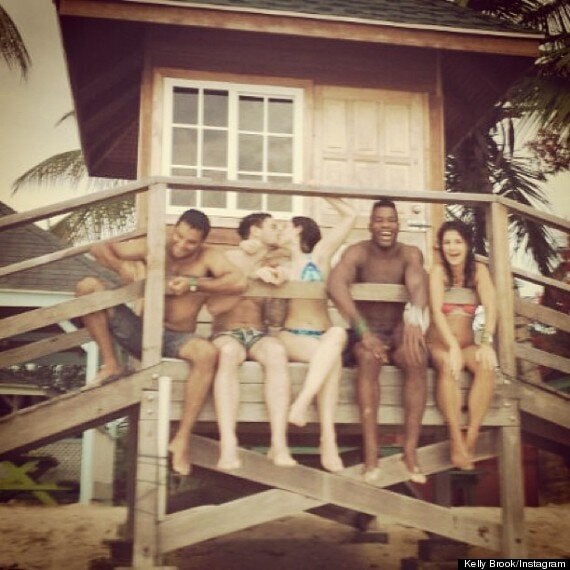 Looks like they're reallllly bothered by Pricey's comments, eh?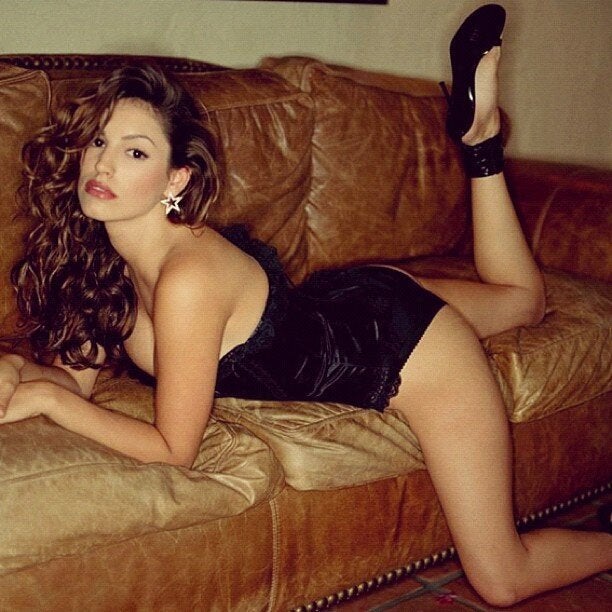 Kelly Brook: Her 100 Sexiest Pics