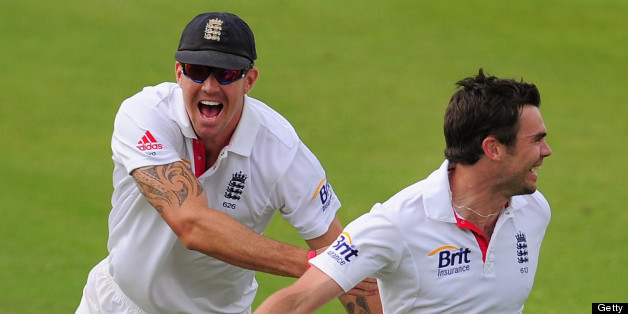 Getty
England fast-bowler James Anderson says England are a "happier" team with Kevin Pietersen.
Pietersen was injured for England's 2-0 series win against New Zealand this month but is set to be fit for the Ashes series, which begins in six weeks' time.
After a fraught 2012 saw the maverick batsman dropped following disparaging text messages sent to South African opponents about former captain Andrew Strauss, Anderson maintains the squad needs Pietersen.
"The environment doesn't really change. I guess it would be a happier team with him in it because we need players like him," he told HuffPost UK Sport. "He's a matchwinner so we need guys like him in the team. So in that respect, all 11 of the guys in there at the minute would want him back."
Read The Full James Anderson Interview Here
Strauss's successor, Alastair Cook, has enjoyed an auspicious start to life as captain with the seminal 2-1 series win in India and impressive defeat of the Kiwis bookending a draw in New Zealand.
Despite the obvious similarities with Strauss, Anderson is impressed with how Cook differs from his predecessor.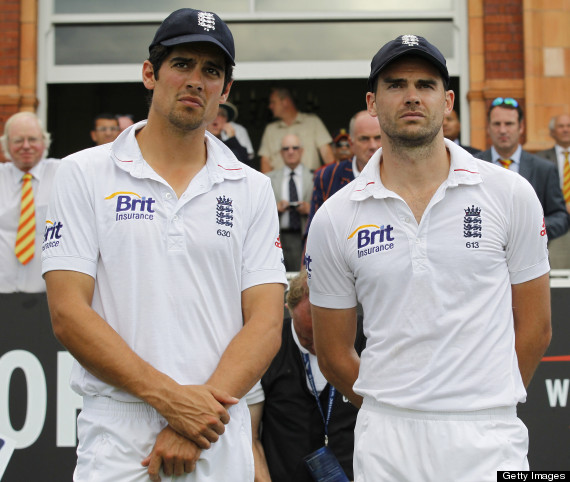 Cook's start to life as captain has impressed Anderson
"Cooky's learnt a lot from Straussy, being vice-captain for a number of years, but he's still new to the job, he's still learning the job.
"The good thing about Cooky is he wants to put his own stamp on things. He doesn't want to just be a clone of Strauss. He's taken what he can from him."