One of Coronation Street's most famous characters, Liz McDonald, is to return to the street after actress Beverley Callard has reportedly recovered from mental health troubles.
Battle axe barmaid Liz will turn up in Weatherfield in October to cause problems for her cabbie son Steve, The Sun reports.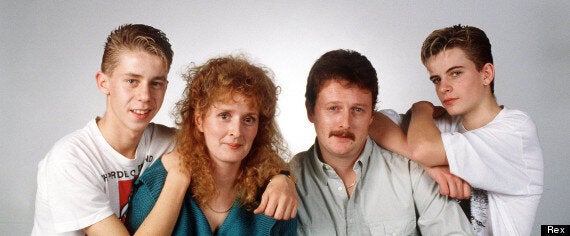 The McDonald Family in 1989: Andy McDonald [Nicholas Cochrane], Liz McDonald [Beverly Callard], Jim McDonald [Charles Lawson] and Steve McDonald [Simon Gregson].
Beverley left the soap in 2011 fearing she was slipping into depression and now producer Stuart Blackburn is said to have offered her a six-month contract, thought to be worth around £50,000, with the hope of making it permanent.
An insider told The Sun: "Stuart's a massive fan of Bev, and Liz is an iconic character. She left last time because she was poorly, but she's fully recovered now."
Bev first joined the soap as Liz in 1989 and over the years had a series of failed romances, including marriages to Jim McDonald (Charles Lawson) and Vernon Tomlin (Ian Reddington). She also famously had feuds with Steve's (Simon Gregson) wives Karen Philips (Suranne Jones) and Becky Granger (Katherine Kelly).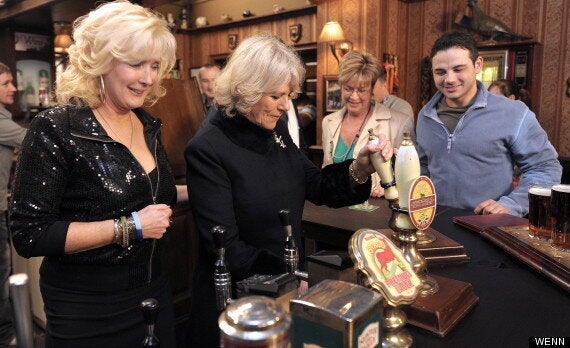 Beverley Callard with The Duchess of Cornwall
The actress first left the soap in 1998 and has since returned twice to the Rovers.
The 56-year-old said she gave up her role on the long-running series to spend time with her mother Mavis, who was in the late stages of Alzheimer's.
In an interview with the Sunday Mirror, she admitted she also felt compelled to leave the show last spring because of concerns she was slipping back into depression, which had led to a nervous breakdown in 2009.
Beverley Callard in Manchester
She said: "Since the bankruptcy became public people think I'm a showbiz diva who frittered her cash away on expensive dinners and fancy clothes. That couldn't be further from the truth.
"It was horrific. I've worked non-stop since I was 16 and somehow it all seemed it had been for nothing.
"Corrie schedules are full-on. It's all or nothing and I had to face a choice between The Street or Mum. I love everything about Corrie but there could only be one answer."
No longer working, Beverley was declared bankrupt in May 2012 with debts from her own medical bills and the collapse of her pub business with husband Jon McEwan.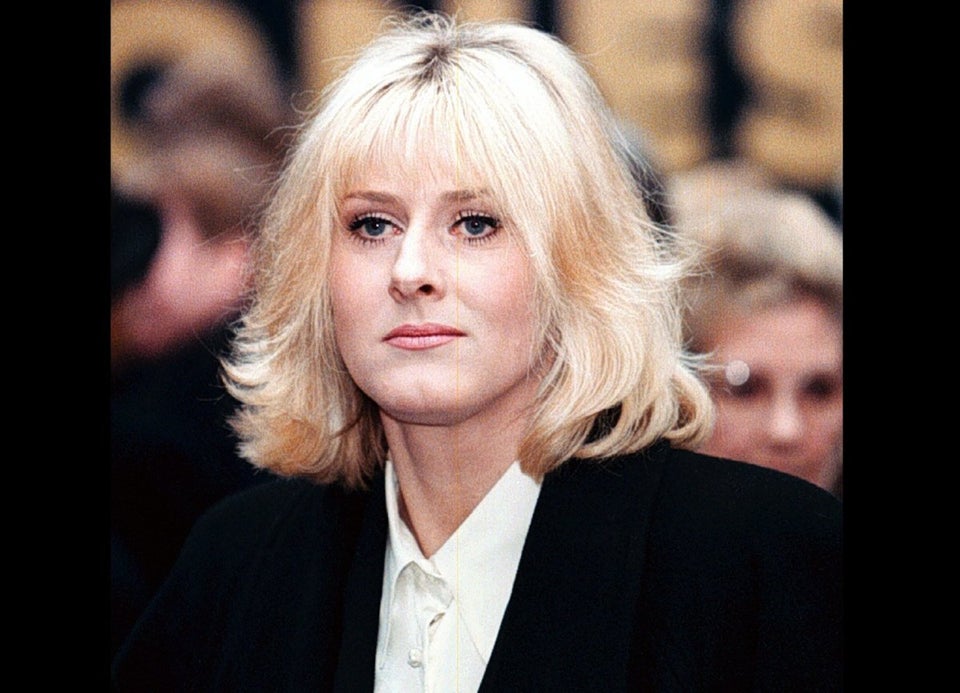 Top 20 soap moments