Master sculptors Roland and Marsha Winbeckler create amazing life-size statues -- out of cake.
The husband and wife team craft incredible 5ft to 9ft figures out of sponge, glued together with icing, and carefully decorated to look like a waxwork.
The stunning food creations, which cost between $12,000 and $21,000, including a life-size Elvis, a Marilyn Monroe complete with billowing skirts, and Princess Diana in wedding gown and veil.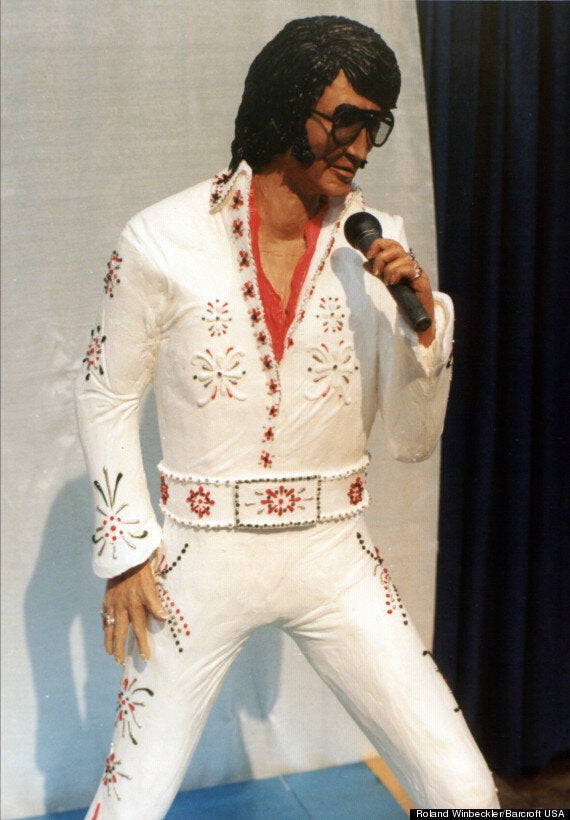 The couple, who met at a cake decorating convention in 1984, say cake can be moulded and sculpted into any shape just like clay or wax.
"Almost anything is possible with cake, as long as it doesn't defy the laws of physics," said Marsha.
"They may look as though they do -- but it's an illusion. That's the art at work."
The cake sculptures have been commissioned by celebrities and major companies such as Ringling Brothers Circus and Kentucky Fried Chicken.
The couple, from Redding, California, say their biggest ever cake, a huge six-feet-square dice cake, commissioned for the Aladdin Hotel and Casino, Las Vegas, weighed 4000lbs and consisted of 18,750 slices.
They must first design a stand strong enough to hold the heavy cake sculpture but which is still invisible to the viewer.
The cake is placed on the stand, glued down with icing, and then quickly sculpted and covered in white icing to preserve the freshness.
Finally the cake is carefully decorated to a high level of detail using coloured icings.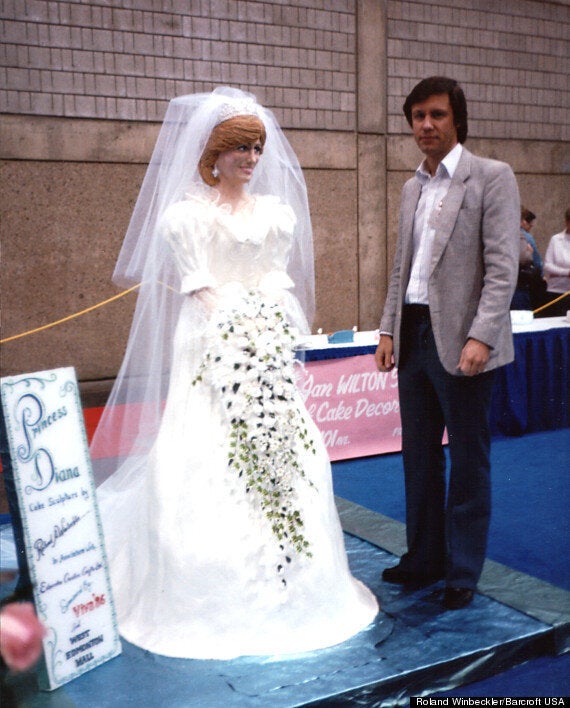 Marsha said: "Sculptured portrait faces require a little extra thought. Also cakes that require odd support structures can be challenging."
The couple have travelled the world creating cake sculptures in the Caribbean, Australia and Europe and work with local bakers and suppliers to complete their craft on location.
"The actual stacking, sculpting and decorating takes just a few days, but the design process and creating the support armature can take a couple of weeks or longer," said Marsha.
Roland added: "I like painting, drawing and sculpture and found that doing these things using cake as the medium, created amazing artwork. The best part about what we do is the creativity it allows."
What do you think of the cakes? Let us know in the comments below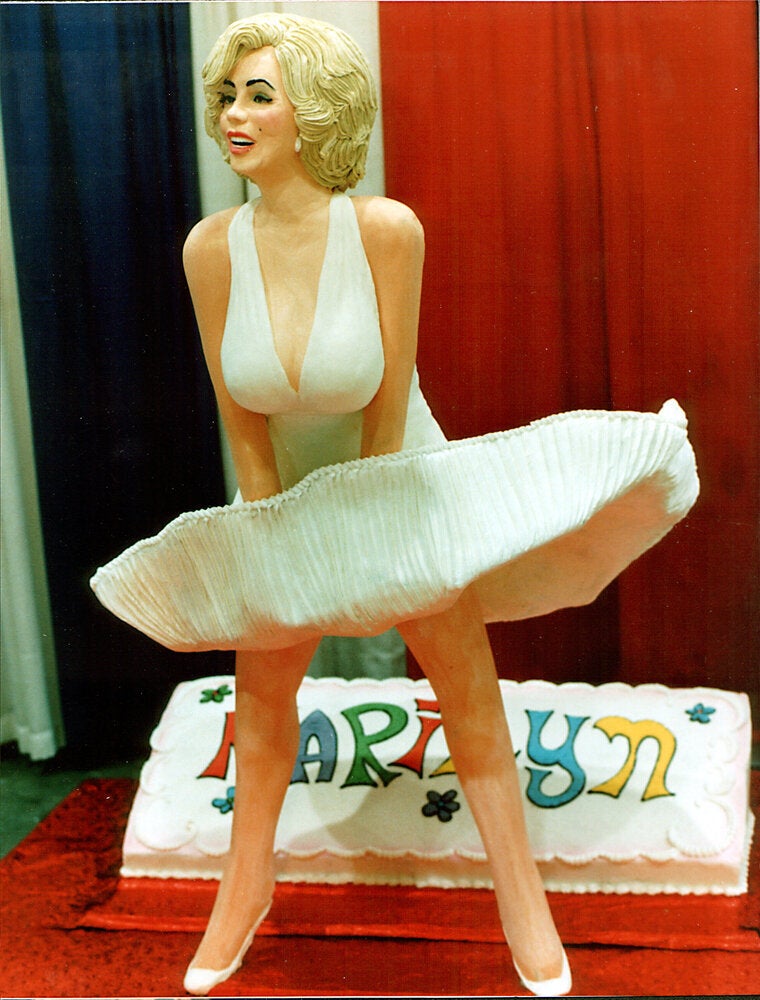 Cake Sculptures By Roland And Marsha Winbecker In Redding, California
The couple has a website www.cakesuppliesplus.com, and give online video classes demonstrating their cake-building and decorating skills.
Related