Nineties pop act S Club are set to reform for their very own reality series - ten years after splitting up.
The 'Reach' hitmakers - originally called S Club 7 - have snubbed the opportunity to take part in the second series of hit ITV2 show, 'The Big Reunion' and will instead reform for their very own reality show instead.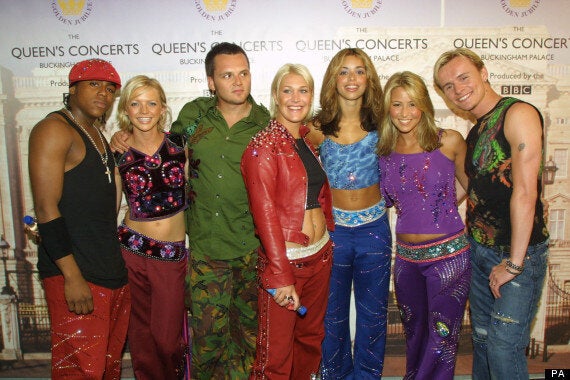 The team who originally put the group together, 19 Management, have big plans for Rachel, Jo, Paul, Hannah, Tina, Bradley and Jon, and are hoping to achieve the same success as Steps when they reformed last year.
A source told The Sun: "The Big Reunion was such an incredible success the first time round that ITV are currently signing up bands for the second series. S Club were very high on their list but getting them seems to have been scuppered by this latest move.
"To be fair to 19 Entertainment, they created S Club 7 so there's no reason why ITV should be making a load of money bringing them back together.
"Approaches have been made and it looks like the S Club boys and girls will all jump at the chance to get involved.
"There are still a few things to iron out but everyone is very hopeful this will be a goer. While a few of them have done mini reunions over the years, they have never got all seven back together.
"If the show comes off, it will be similar in format to Steps Reunion and will capture the ups and downs of the band as they meet up again and start performing.
"It's a bit of a kick in the teeth for ITV and The Big Reunion but it's sure to make great television."
And Rachel Stevens - who went on to have solo success when the band split in 2003 - confirmed they are all currently in talks to reform.
Last week she told The Daily Star Sunday: "We met up not long ago and we talked about it and we still are talking about it.
"We are all in the same head space, talking about how special it was and we do all want to celebrate what we had. So it's definitely a possibility.
Spice Girls manager Simon Fuller created S Club 7 in 1999 . After selling ten million albums, and scoring huge hits like 'Don't Stop Moving' and 'Never Had A Dream Come True', they split up in 2003.