Angelina Jolie made a brave return to the red carpet at the UK premiere of 'World War Z' on Sunday, marking her first public appearance since her double mastectomy and the death of her aunt.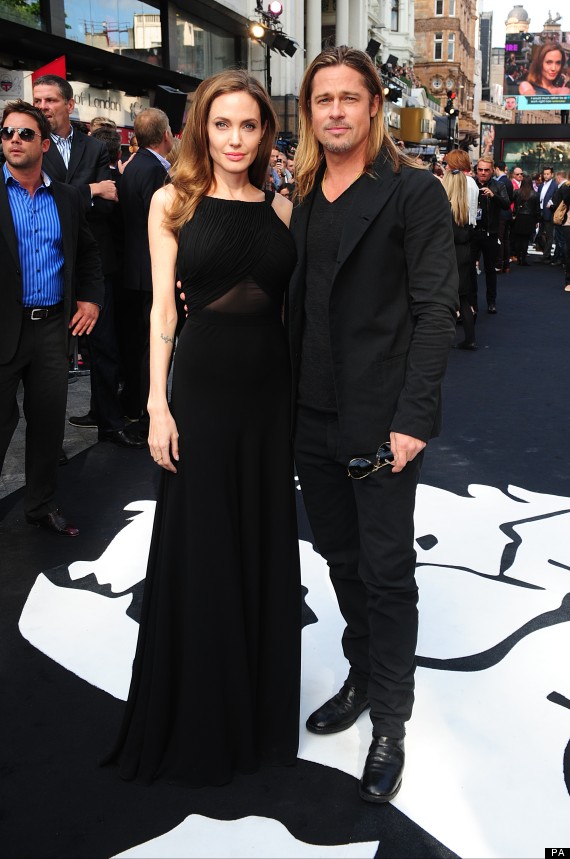 Angelina Jolie accompanied her fiance, Brad Pitt, at the premiere of his film 'World War Z' on Sunday
The star accompanied her partner Brad Pitt, as they attended the screening of his new blockbuster in London's Leicester Square.
Wearing a simple black dress with her hair worn loose, Angelina's smiles hid a secret sadness.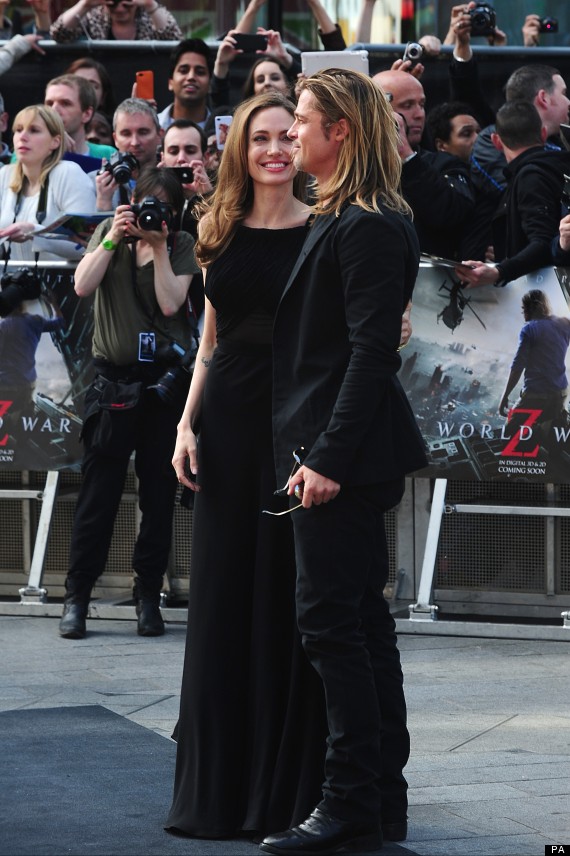 Brad Pitt stands close to Angelina Jolie on the red carpet in London's Leicester Square
The star was forced to miss the funeral of her beloved aunt, Debbie Martin, in order to attend the premiere.
Debbie - who was the sister of Angelina's late mother Marcheline Bertrand - died earlier this month, after losing her battle with breast cancer.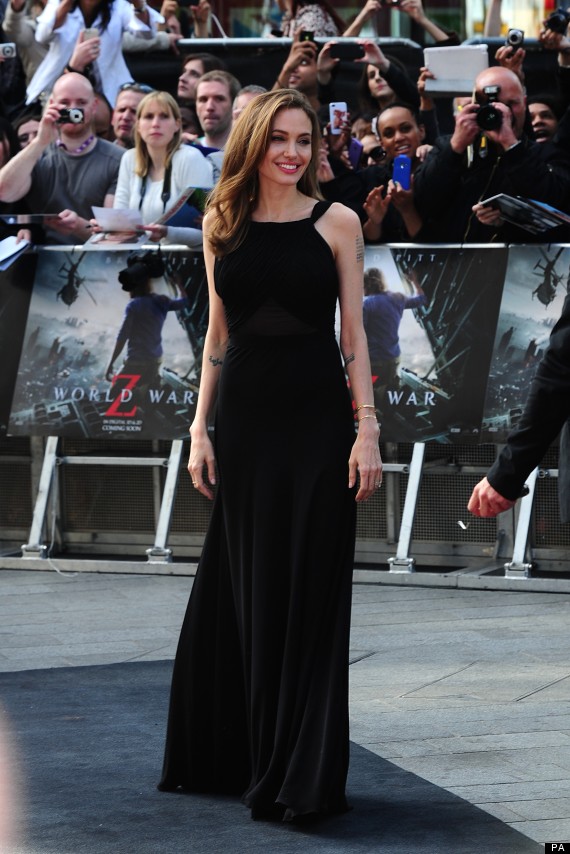 Angelina faced the crowds for the first time since her surgery
It was just a few days earlier that the Hollywood actress revealed she had undergone a double mastectomy to avoid contracting the disease.
Fans came out in support of the star, and Angelina was left to comfort one over excited girl on the red carpet.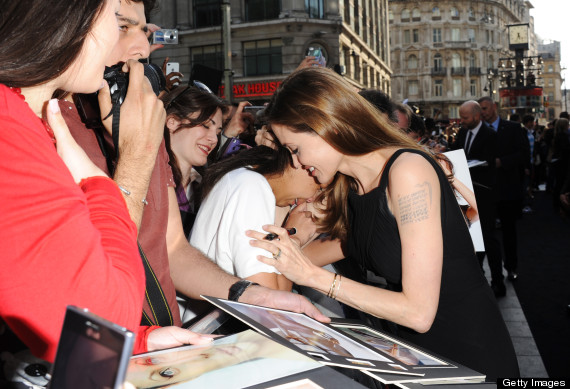 Angelina comforts a fan at the World War Z premiere
Angelina was found to have the defective BRCA1 gene which greatly increases the risk of developing cancer, and announced she had undergone the preventative surgery in a piece published in the New York Times.
"My chances of developing breast cancer have dropped from 87 percent to under 5 percent. I can tell my children that they don't need to fear they will lose me to breast cancer," she wrote.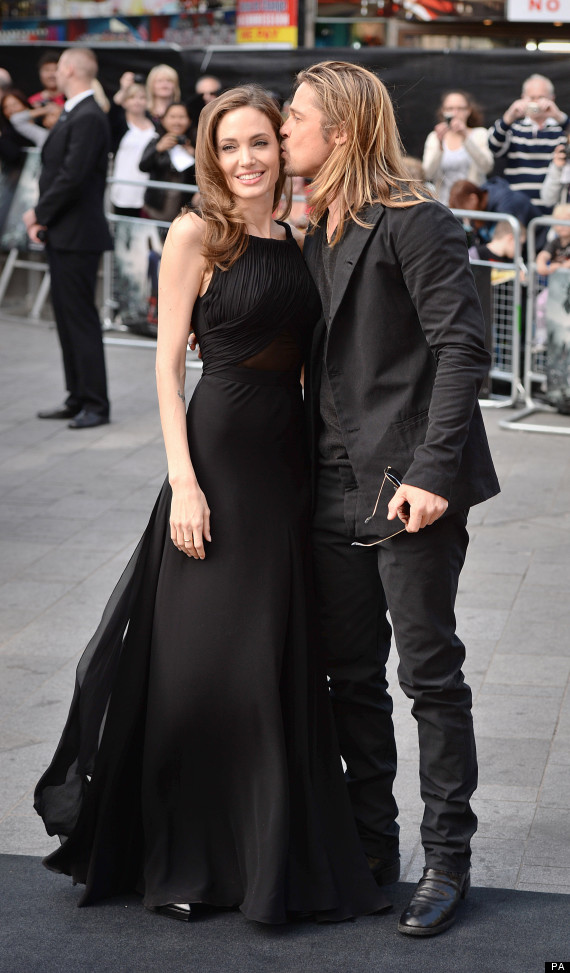 Angelina gets a kiss of support from Brad Pitt on the red carpet
She is reportedly planning further surgery to remove her ovaries, as the faulty gene means she has a 50% chance of developing ovarian cancer, which killed her mother back in 2007.

LIKE US ON FACEBOOK | FOLLOW US ON TWITTER