The detachment between football fans and owners is perhaps best demonstrated by Roberto Mancini's sacking. A manager who ended City's 35-year trophy drought and guided them to a first title in 44 years, supporters stumped up £7,000 to place an advert in Gazzetta dello Sport reciprocating a message the Italian had taken out in the Manchester Evening News. His name was bellowed so often in his final game at Wembley the usual City ditties, aired without fail, were conspicuous by their absence.
Only Mancini was as popular with the fans as he was unpopular with the players, and the decision to sack him was as unsurprising as it was understandable.
Although he had won two trophies in three-and-a-half-years, Mancini and City failed abysmally in the defence of their title. Even though Robin van Persie snubbed them in favour of United City had the squad and the resources to retain the Premier League. They should have won it more comfortably in 2011-12, only they were vexed by the spectrum of Sir Alex Ferguson, a manager who, however illogical his tactics or transfers could be, almost always ensured his team put the fear of God into opponents.
City are obviously relieved Ferguson is gone but it is risky bringing Manuel Pellegrini in following the Scot's retirement when Mancini, for all his faults, knew the landscape. He would not have allowed the same mistakes from last summer to be repeated and it is debatable whether Pellegrini is an upgrade on Mancini. José Mourinho's return to English football also dashes the notion of a Mancunian duopoly of English football.
But Mancini's future was irrelevant when it concerns the level of upheaval set to unfold at Eastlands this summer.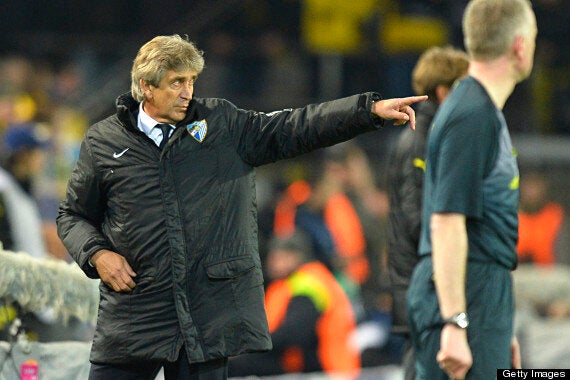 Pellegrini is expected to win five trophies in five years
Centre-backs. Mancini eased City's worries with the signing of the excellent Matija Nastasić, who complemented Vincent Kompany superbly last year, but the Belgian's fitness deprived City of him for two pivotal months. When Kompany hobbled off at Stoke in January, City trailed United by five points yet by the time he returned in March the chasm had swollen to 15. Kolo Touré's move to Liverpool also leaves City light (ahem) in central defence.
A left-back. Gaël Clichy enjoyed an excellent debut season but like many of his City teammates regressed in the trophyless 2012-13 campaign. He needs genuine competition for his berth and, similarly to countryman Patrice Evra across the city, does not receive it from dithering deputy Aleksandar Kolarov.
Wingers. Adam Johnson's attitude rubbed Mancini the wrong way, but selling the former Middlesbrough winger and bringing Scott Sinclair in was an illogical act which defined City's rashness in the transfer market. Johnson was a predictable but useful asset, and his sale effectively deprived City of any width whatsoever. Their FA Cup final defeat to Wigan featured several spells of sterile domination as David Silva and Samir Nasri's intricate possession rarely troubled the Latics, yet on the rare occasion there was some wide variety City almost scored twice.
Central midfielder. When setting the tempo, Gareth Barry can be a useful asset for City. His passing is underrated and he can quietly dictate games alongside the indomitable Yaya Touré. Only when City are on the back foot his ineptitude in a defensive capacity is alarming and City lack an insurance policy to cover the back four.
Javi García was as underwhelming a signing as many predicted and the injury-prone Jack Rodwell was further evidence of City's bizarre buys last summer.
Strikers. Last year, City had a temperamental but enviable quartet of attackers and now supporters would be happy to see two of the remaining trio sold. Manchester United scored 20 more goals in the league than City, and Sergio Agüero's injuries were instrumental while Mario Balotelli, Edin Džeko and Carlos Tévez all underperformed.
Fabio Coentrão. The Portuguese would not only be a competitive challenger for Clichy's spot in the side but he is also a superior full-back. He has also aired his unhappiness with life at Real Madrid.
"From the first day I do not think I was wanted here," the 25-year-old told the Portuguese press. "Today it seems that everyone wants me to leave the club. I do not know what I have done wrong."
Marco Reus. One of the best wingers in world football, Reus is a versatile and vibrant front-three forward who wreaked havoc with his movement as a number 10 against Bayern Munich in last week's Champions League final. He would cost at least £25 million but would be worth every penny.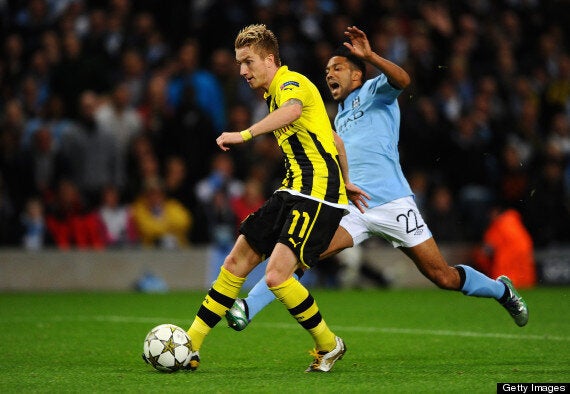 Reus scored against City in the Champions League
Luiz Gustavo. The Brazilian is highly-rated at Bayern Munich but Javi Martínez's arrival last summer has pushed him down the pecking order and he could plunge further if Pep Guardiola strengthens the European champions. He would be difficult to prise away from Munich, who do not underestimate his defensive work.
Isco. The talented attacking midfielder was nurtured by Pellegrini at Màlaga and the rapport is strong enough that he seems receptive to following the Chilean to the Etihad Stadium. Real Madrid are confirmed admirers, however.
Robert Lewandowski. Perhaps the best penalty box striker in Europe, the imposing Lewandowski would be the ideal foil for Agüero and is a more consistent finisher than any of City's current strikers. His contract with Borussia expires next year.
Edinson Cavani. An alternative striking partner for Agüero, Cavani scored 29 goals in 34 Serie A matches for Napoli and his importance to the Neapolitans can be gauged by the one game they won during his eight-match scoreless streak. With Chelsea also reportedly interested, clinching a deal for the Uruguayan would represent a significant pre-season coup for City.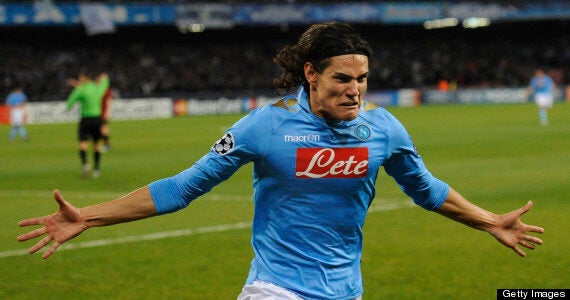 Cavani tormented City in the 2011-12 Champions League
Wayne Bridge. A Mark Hughes relic.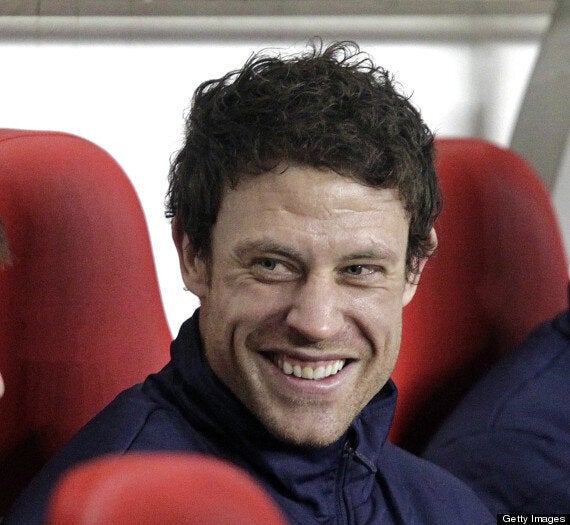 How am I still getting away with this?
Roque Santa Cruz. A Mark Hughes relic.
Joleon Lescott. Harshly treated by Mancini, even though the Italian has left it is likely Lescott will still follow him out of City. The 30-year-old's five-year contract is up in 2014 and he has plenty of admirers in the Premier League.
Aleksandar Kolarov. A defender who can't defend, Kolarov's sole asset is his set-piece ability and that was scarce last season.
Scott Sinclair. Even Mancini admitted it was a mistake to sign him.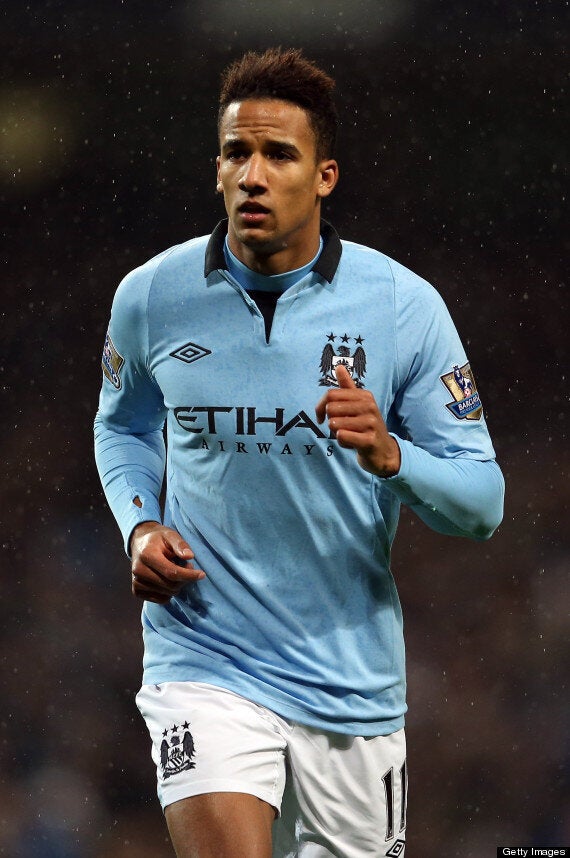 Sinclair was one of the worst buys of last summer
Edin Džeko. As effective off the bench as Ole Gunnar Solskjaer, Džeko however does not possess the same selfless attitude as the Norwegian, who was invariably potent from the start, unlike the Bosnia-Herzegovina striker.
Carlos Tévez. A player who should have been shipped out long ago, Tévez has regularly disrespected City and experienced three lengthy dry runs without a goal last season. His contract also ends next year.